Marks & Spencer will unveil its full-year results on Wednesday. Here, Retail Week highlights five key areas to look out for: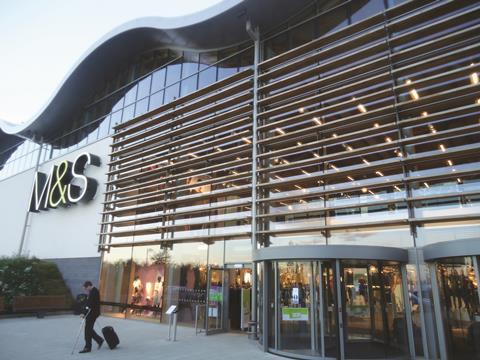 Profits expected to rise for first time in four years
According to city analysts, M&S is likely to reveal a 4% increase in profits for its 12 months to March. This pre-tax profit is expected to be £648m and will be the retailer's first increase in annual profits in four years.
And after 14 consecutive quarters of falling like-for-like sales, this week's results could be proof that chief executive Marc Bolland's turnaround strategy is finally working.
Shareholders will also receive more information on the retailer's dividend. Japanese bank Nomura said the hand out could be as big as £250m.
Continuing to out-perform the overall food market
"M&S food is its winner," said retail analyst at Verdict, Jessica Fioriti.
And despite difficult conditions in the market caused by fierce competition and deflation, the retailer still increased its food sales by 3.7% as like-for-likes increased by 0.7% in its fourth quarter.
"Its loyal customer base still wants good quality at good prices," explained Fioriti. "And they will be investing in this area as they really want to grow it more."
She said M&S are looking into a range of gastro-food products, as well as vegetarian and vegan lines, and there is also a rumour that it may launch a new healthy food range. Fioriti said M&S is looking into these more niche areas where there is less competition from the grocers and discounters who can easily compete on basic food products.
Reassurance from online
After a painful relaunch of its website in February last year, the retailer suffered from glitches which impacted online sales. Online revenues fell 8% in the first quarter, post relaunch, and continued to negatively impact on Christmas sales months later.
Analysts claimed the website confused customers, and Fioriti said while it is innovative, stylish and trendy it took "a while to get your head around it."
"The more mature shopper who is getting accustomed to online might find it tricky to use," she added.
But it is finally looking more positive with sales growth of 13.8% in its fourth quarter results. From the full-years on Wednesday, M&S is expected to provide more indications that online is back on track.
Interestingly, executive director, multichannel Laura Wade-Gery has been tipped by analysts to be Bolland's successor when he steps down, but BESI Research is not so sure whether she is the right person for the role in the future.
"We note that M&S appears to have been promoting the profile of Laura Wade-Gery. While this may be merely to reinforce the better performance of the online business, it is bound to re-awaken debates about how long CEO Marc Bolland wishes to carry the burden of re-inventing M&S. Our preference in the event of a succession would be for a combination of clothing industry expertise with strong financial/strategic background," said BESI Research analyst Tony Shiret.
Improvements in fashion offering
The city will be hoping that M&S' fashion offering will be showing strong signs of recovery, after its Q4 results recorded a 1.2% increase in sales as like-for-likes improved by 0.6%. But this is not enough to sway the year's results and analysts will want to hear about trading in the last couple of weeks to see if this improvement is a one-off or not.
BESI Research's Shiret said: "The upcoming Autumn/Winter 2015 clothing "season" should sustain most recent trading momentum. But here again judgement of performance on a longer term basis will be made difficult because of the weakness of the past two years."
Meanwhile, Fioriti said M&S is still losing market share when it comes to fashion. The retailer had a 10.5% share of the market in 2010, but by the end of this year Verdict predicts M&S will have dropped to 9%.
"If you look at players like Next, they do really take a lot of M&S customers away, and more specialist shops like Bon Marche are also growing their market share," she explained. "I feel they've slightly abandoned the more mature shopper."
While we might not hear any figures as it only went on sale last week, Bolland is still likely to talk about the M&S suede skirt phenomenon.
"M&S had the suede skirt right on point this time," added Fioriti. "They've sorted out stock replenishment, and have a cheaper version for when it sells out. They are also offering it exclusively to online and flagships, because when these cult products come out, the shopper wants to retain a sense of discovery and exclusivity which adds value."
Curb on discounts
Similar to a trend set by Debenhams, Bolland is also likely to talk about curbing discounts in order to protect profit margins and the M&S brand.
But Fioriti warns the retailer needs to tread carefully. "M&S has tried to drive footfall with 20% off discounts to try and bring customers back in stores," she said. "But if they curb discounts, while it will protect profit margin and brand perception, it might lower footfall across those shoppers who do want a bargain."
"In clothing I think footfall is driven by blanket discounts," she added.