Marks & Spencer has unveiled plans for further expansion in China on the same morning it was revealed its head of Asia quit the retailer.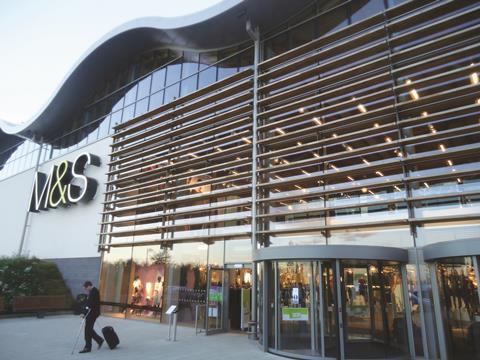 Marks & Spencer is eyeing Beijing and Guangzhou with "firm intent" as part of its international growth strategy in China, but according to the Financial Times its head of Asia has quit.
Regional director for Asia, Bruce Findlay who took responsibility for the region in September 2013, is leaving M&S to take up a role at Diesel.
M&S confirmed Findlay is leaving the business in two months, but his planned successor has yet to be announced. Until then, it is understood the India and Chinese markets will report into the director of international.
The retailer today unveiled plans to modernise its flagship store on West Nanjing Road in Shanghai during the autumn this year. However, M&S said it wants to close five of its supporting stores in the greater Shanghai region by August as part of a review into its existing store portfolio.
Another part of its strategy is to use ecommerce to extend its reach across China. M&S said its launch of a dedicated kidswear store on one of China's leading websites, Tmall.com, was a success. Following that it opened a clothing store on Jd.com in January.
M&S first unveiled its Chinese growth plan alongside other markets including India, China, Russia, the Middle East and Western Europe in April last year.
Patrick Bousquet-Chavanne, Marks & Spencer's executive director, marketing and international, said: "Last year, we reaffirmed our commitment to our Greater Chinese business and set out clear strategic plans.
"Today we can share more details of our continued investment across our priority markets of China, Hong Kong and Macau. This includes the modernisation of our flagship stores, entering new key cities, growing our Hong Kong food store portfolio and expanding our reach across China through new sites on Tmall.com and Jd.com."
Hong Kong and Macau
The retailer will invest in modernising stores in Hong Kong during 2015/16. It plans to open more food stores at convenient travel and city locations in the region over the same period.
Since its international update in April, the retailer has opened three food stores in Hong Kong that have recorded sales per sq ft increases in line with its best performing food stores in the UK.
M&S said it also intends to ramp up its presence in Macau with the opening of a 3,280 sq ft store at The Venetian Mall in November this year.