M&S has defended its decision not to specify which stores it will shutter despite coming under fire from Labour MP Siobhain McDonagh.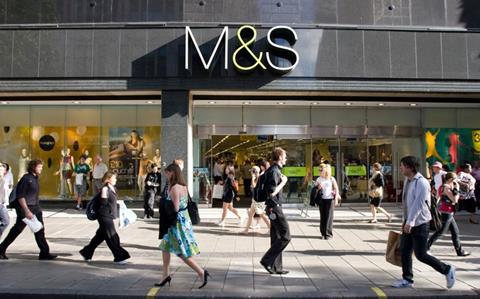 The high-street stalwart unveiled plans to close 30 stores and downsize 45 over the next five years as part of chief executive Steve Rowe's turnaround plan.
But it has faced criticism for not yet disclosing the stores' individual locations.
McDonagh, who rallied against M&S around proposed pay changes following the introduction of the national living wage, has accused the retailer of ruining Christmas for some of its staff.
The Labour MP for Mitcham and Morden said she was "shocked that M&S had not had the grace to at least tell staff which stores will be closing, so that they may prepare themselves for the year ahead".
But M&S denies it is withholding information and said its staff will be the first to know when the individual store closures are confirmed.
"We outlined our five-year plans to transform our UK store estate last month and our colleagues will be the first to know when proposals are made on specific stores and locations," a Marks & Spencer spokesperson said.
McDonagh, who has demanded a meeting with Rowe, said: "Sadly, this is yet another example of M&S treating its long-standing, long-serving employees badly."