Marks & Spencer has launched "one of the most extensive fashion campaigns" in its history as it bids to drive home its quality message.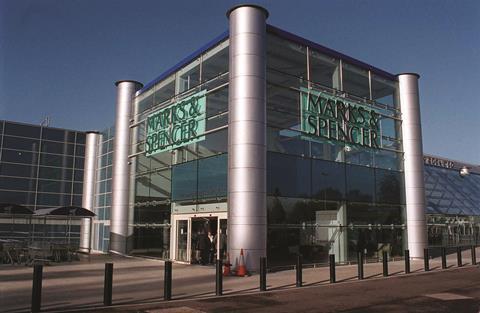 M&S launches campaign in bid to revive fashion sales
Advertising push will create "consistent voice" across fashion and food offers
'The Art Of' TV ad will debut at 7pm tonight
Fashion has proved a challenging marketplace for Marks & Spencer as general merchandise sales slipped 2.5% in the 52 weeks to March 31, despite a return to growth in the final quarter of 2014/15.
But its clothing revival was hit by a "challenging and promotional" first quarter, which saw general merchandise like-for-likes fall 0.4% in the 13 weeks to the end of June.
Marks & Spencer marketing chiefs said its new autumn campaign, titled 'The Art Of', creates a "distinctive and consistent voice" for the retailer that brings its food and fashion offers "much closer together" following its successful 'Adventures In Food' campaign.
'The Art Of,' which launches on UK television at 7pm tonight, will consist of six different TV adverts, a print campaign and digital content in a bid to cater to "multichannel consumer behaviours".
The campaign has been designed to highlight the quality of the retailer's fashion offer across women's, men's and children's clothing, with elements of the marketing drive set to be used in 50 different countries.
'Consistent voice'
M&S executive director of marketing and international Patrick Bousquet-Chavanne said: "With our new campaign we wanted to find a distinctive and consistent voice for Marks & Spencer that creates a more joined-up journey and ways of talking to our customers about the unique qualities of Marks & Spencer, bringing our food and fashion worlds much closer together.
"Our award-winning 'Adventures in Food' campaign has been praised all over the world for the way it celebrates our expertise, our creativity, our quality and the passion of our people in a very stylish and cutting-edge new format. Customers told us that these are all the qualities that we should be shouting about in our fashion business as well.
"This is one of the most extensive fashion campaigns that we have ever done.
"The focus on quality and style across whole product categories as opposed to individual product lines makes this a much more flexible campaign. We want it to be global in its intent."