LK Bennett recorded a rise in turnover and profits as it expands internationally and continues to assess underperforming UK stores.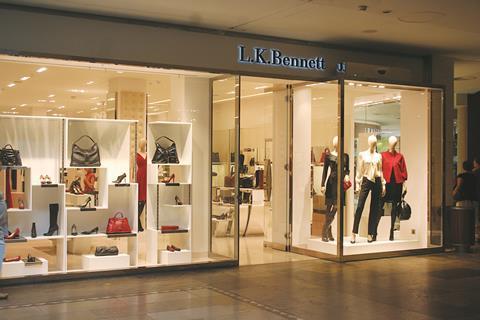 The fashion retailer reported gross profit increased 3.2% to £61.2m for the 12 months ending August 2, 2014, while EBITDA remained flat at £3.6m because of investment in people and product.
Turnover rose 4.4% to £95.3m, which chief executive officer Robert Bensoussan said was down to strong performance in clothing.
The retailer said it will continue its strategy of rationalising underperforming concession and stores in the UK.
Bensoussan said the retailer is focusing on its better performing stores, internationalising its portfolio and developing its online presence.
He said: "We are particularly pleased with the opening of new stores in the US, most recently on Madison Avenue in New York, further establishing our presence in the region."
In addition to the new New York flagship, the retailer has opened standalone stores in Boston and Chicago, as well as concessions in Spain.
Online sales
LK Bennett also reported a 43% increase in global online sales, with online now representing 13% of all retail sales.
Bensoussan said: "While trading conditions remain challenging, we have entered 2015 well positioned to continue to deliver on our growth strategy, building on a robust financial position, strong backing from our shareholders, a disciplined approach to cost and the recent strengthening of our senior team."
In February, the retailer appointed former global sales director of Gant Tracy Stone as its new group commercial director.
Stone is now responsible for LK Bennett's commercial vision and strategy, as well as leading the UK and European teams. She will also further develop the retailer's multichannel distribution offering.