Menswear retailer Pretty Green's full-year sales and profits rocketed in the year to September 30, 2015 and trading in 2016 has also been positive.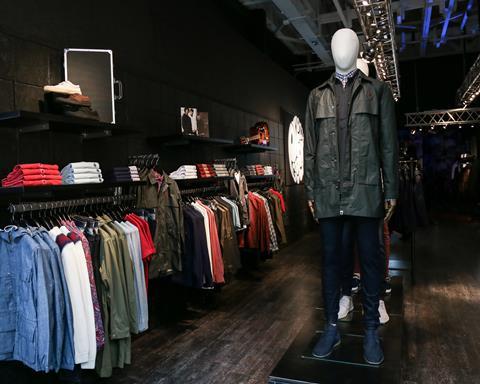 Group revenues increased 31% to £19.8m in the year, when like-for-like adjusted EBITDA grew 90% to £1.6m. Retail sales advanced 24%, wholesale soared 50% and international retail sales increased 20%.
The music-inspired retailer, founded by former Oasis frontman Liam Gallagher, also launched concessions in House of Fraser during the year. Gallagher is part-owner of the business, with the rest split among management and other private investors.
Positive trading continued in 2016 "despite the widely reported volatile trading environment witnessed across the sector and the uncertainty around the EU referendum".
'Best of British'
Chief executive Richard Ralph said: "We thrive on providing our customers with the best of British design and materials including unique prints which have been hand-drawn and hand-painted in-house to create garments and fabrics which are exclusive to us.
"2015 was a year of investment – not only in brand awareness but also in infrastructure and talent, including moving to our new head office near King's Cross.
"Our strategy to continuously improve our product offering continues to resonate with our customers and brand followers, and we believe we now have the right foundations in place to further build on our ambitious expansion plans both in the UK and internationally."
The retailer opened its biggest-ever store last month, refurbishing and increasing the square footage of its Leeds shop to 1,600 sq ft.
Pretty Green has 32 shops and concessions in the UK and Japan, and 120 wholesale accounts.