Laura Ashley's profits and sales jumped in its first-half driven by international and online as momentum gathers in its second half.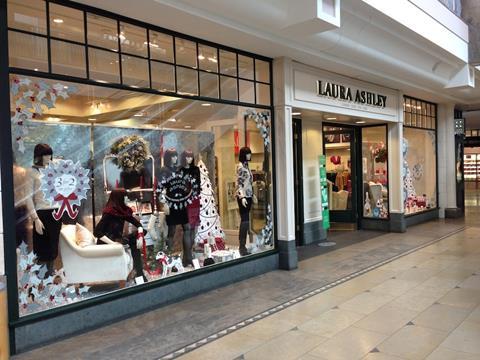 The fashion and homewares retailer revealed pre-tax profits up 14.9% to £8.5m in the 26 weeks to July 26. Pre-tax profits excluding exceptionals increased 9%. Like-for-like sales jumped 1.2%, while total group sale grew 4.9%.
Laura Ashley said the performance was driven by its international business, which grew 13.6% and its online businesses where sales jumped 6.1%.
Laura Ashley chairman Tan Sri Dr. Khoo Kay Peng said: "In what continues to be an extremely competitive sector, we are pleased to report an increase in profit before taxation of 14.9% and sales growth of 4.9% over the first half compared to the same period last year.
"We are particularly pleased with growth of 13.6% in our international business and with the improved performance of our ecommerce business. We are very proud of the second Laura Ashley hotel, The Belsfield, which was launched at the end of July 2014 to both customer and media acclaim."
Laura Ashley revealed that in the five weeks to August 30 like-for-likes had grown 8%, taking the cumulative like-for-like performance for the year to 2.3%.
Tan Sri Dr. Khoo Kay Peng added: "We look forward to the rest of this year with confidence in the strength of our brand, in the quality of our products and in the loyalty of our many customers.
"We will continue to develop our international presence as well as focusing on our UK retail business with continued enhancement of our website, for both our domestic and international customers, and improvements to our store portfolio."