Jigsaw sister brand Kew 159 has unveiled the first of its revamped stores under its new fascia in London's Kensington High Street.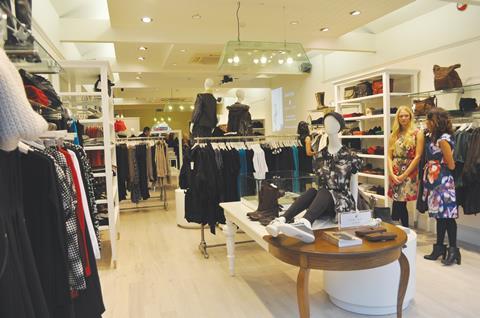 Kew 159 creative director Sandra Clarke said the new format is much lighter than the previous Kew stores to allow greater focus on product. The store is white, rather than the previous wooden look, and has several moveable fixtures to change merchandise easily.
The retailer is adopting a more contemporary feel in a bid to lure a more trend-conscious shopper.