Owner Alteri seeks buyer
Administration a possibility
KPMG exploring options
Jones Bootmaker has been put up for sale by owner Alteri, which bought the retailer two years ago.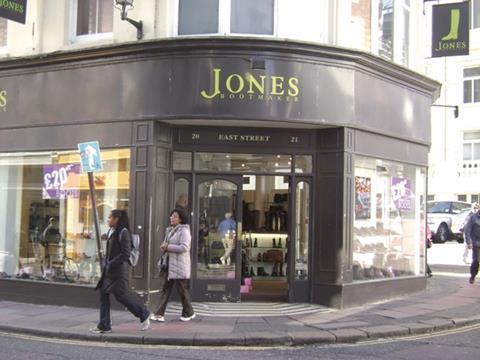 All options, including administration, are being considered, according to The Daily Telegraph, and Alteri is understood to have appointed KPMG as advisor.
Alteri acquired Jones Bootmaker, along with fellow footwear retailer Brantano, in a £12m deal and has since invested in improvements such as new product ranges and a better website.
Former Links of London boss David Riddiford was drafted in as chief executive last autumn.
The potential sale or administration comes amid challenging conditions for many fashion and footwear retailers as they confront a difficult trading environment, rising costs such as wages and the effect of the weaker pound on sourcing from overseas.
Last year Brantano went through a pre-pack administration. The deal enabled it to exit about 60 unprofitable stores and escape the burden of debt, and preserved 1,400 jobs.