John Lewis recorded a fall in sales across the Partnership last week as strong fashion sales were offset by falling food purchases.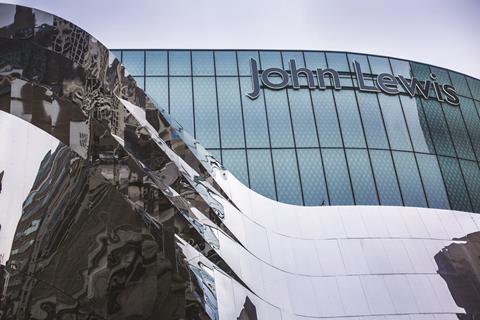 The retail group recorded a 3.8% fall in sales year-on-year to £214.8m in the week to January 7 as store closures on New Year's Day, which fell on a Sunday this year, led to one less day's trading compared with last year.
The group's department store arm recorded a 3.9% rise in sales during the period to £103.9m, driven by clearance sales.
John Lewis's strongest-performing category was fashion, which reported a 9.2% sales uplift as womenswear and women's accessories increased 17.9% and 10.9% respectively.
Beauty sales were up 6.2% while home sales edged up 1.2%, driven by a 5.4% rise in textile and carpet purchases.
Sales in the department store's electricals and home technology division rose 3.1% as clearance items boosted purchases and sales of communication technology products increased 5.5%.
Waitrose
The department store's sister retailer Waitrose recorded a 10% slump in sales to £111.4m, which the retailer attributed to year-on-year comparisons being "distorted by the fall of the New Year's Day Bank Holiday, when the majority of our branches were closed."
Sales dropped 10% across the grocer's ambient and chilled, fruit, vegetable and bakery categories respectively, while meat, fish, frozen and dairy and home and leisure categories were down 9.9% respectively.
Many shoppers embarked on a January detox as sales of stir-fry vegetables and prepared fruit jumped over 20%, while sales of spring flowers increased 32%.