John Lewis has declared 2015 the year of the 'master shopper' – a consumer who is confident to combine multiple channels to optimise their experience.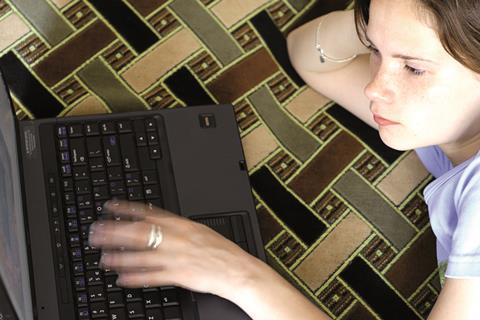 In its annual How We Shop, Live and Look report (attached) looking at product trends and customer behaviour, the department store group reported that the omnichannel shopper has "come of age".
"A new breed of supremely confident shopper has come to the fore," the report found. "This new expert shopper has no issue with multi-screening and interchanging their phones, tablets and PCs to suit their needs."
Paula Nickolds, John Lewis' commercial director, told Retail Week that learning how to meet the demands of the master shopper was "separating the men from the boys in retail".
John Lewis has been striving to stay ahead in the fulfilment battle and took the bold step in July of scrapping free click-and-collect on orders under £30. It said the free model was unsustainable.
The report found that two thirds of John Lewis shoppers use both physical shops and online, while click-and-collect is the fastest-growing shopping method and now accounts for more than half of the retailer's online orders. Mobile accounts for 60% of traffic to John Lewis' website, while sales from its mobile site have jumped 68% in the past 12 months.
Stores a social destination
John Lewis also suggested that for the master shopper, stores are as much a social destination as a place to shop on the go. Managing director Andy Street said: "Shops are more inspirational and multi-purpose, with customers as likely to use our new &Beauty spa, buy a holiday from Kuoni or grab a pizza as they are to browse for the latest season's fashion, home or tech products."
The report found that the number of times customers interact with John Lewis depends on the item they are buying. For example, on average a customer will interact with John Lewis four times while purchasing menswear, with a bricks-and-mortar store making up two of those interactions. However, with a more 'considered' purchase such as a computer, the average number of touchpoints is eight; and nearly 20% of customers buying a computer have more than 10 interactions.
Meanwhile, looking ahead to next month's Black Friday, Nickolds forecasts another sales record for John Lewis. "We think Black Friday will be bigger again this year," she said. "It's a drug quite difficult to get off, but the priority is to meet our customers' needs."
Trends to look for in 2016
John Lewis has tipped 2016 to be the year of virtual reality and technology in the connected home, while monochrome suits will be in vogue and 1970s fashion is here stay.
Virtual reality headsets have been on the market for some time, but John Lewis forecasts the technology is poised to explode. Its report found: "We have been talking about it for a long while, but next year virtual reality technology will become a lot more affordable."
The internet of things is also expected to change the way that people use some electronic items at home. In particular, John Lewis identifies the rise of smart fridges that will let you know when produce goes out of date and what's in stock at home.
"We are sitting at the threshold of new technology in the connected home space becoming mainstream," said Nickolds.
Turning to fashion, the department store group said that mod-esque skinny black suits worn with white shirts will make a return, while the autumn 1970's trend will "still be going strong into 2016".