John Lewis department store like-for-likes up 2.7% in six weeks to December 31
Waitrose like-for-likes up 2.8%
Partnership total sales up 5%
Company bonus likely to be "significantly lower than last year"
John Lewis Partnership sales advanced 5% during its peak Christmas period, but the retailer warned of "trading pressures on profit".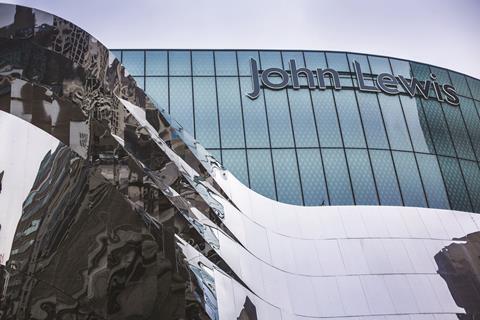 Sales at up-market grocer Waitrose came in at £915m – up 4.8% year-on-year, and up 2.8% on a like-for-like basis.
John Lewis department store sales grew 4.9% to £998m – with a 2.7% increase in like-for-likes and "particularly strong sales" in own-brand fashion.
Sales across the partnership for the six-week period to December 31 came in at £1,913m – up 5% year-on-year.
John Lewis chairman Sir Charlie Mayfield said the partnership traded strongly over Christmas.
"Sales were particularly strong in the areas that have been the focus for product innovation this year, such as our Waitrose 1 premium range and John Lewis own-brand fashion," he said.
John Lewis online accounted for 40% of total sales during the period.
The group said it expects profit to exceed last year, as it benefits from lower pension accounting charges.
Pressure ahead
However, Mayfield warned that, although it expects profits to be up on last year, "trading profit is under pressure".
"This reflects the greater changes taking place across the retail sector," he said.
"We expect those to quicken, especially in the next 12 months as the effects of weaker sterling feed through."
As a result, the retailer plans to accelerate aspects of its strategy.
"This will involve a period of significant change, investment and innovation to ensure the partnership's success," the chairman said.
Lower bonus
Given the "challenging market outlook", the retailer said its company bonus is likely to be "significantly lower than last year".
The board will decide on the level of bonus in March.