Sales at the department store were down 4.7% last week, with fashion taking the biggest hit following "unseasonably warm weather".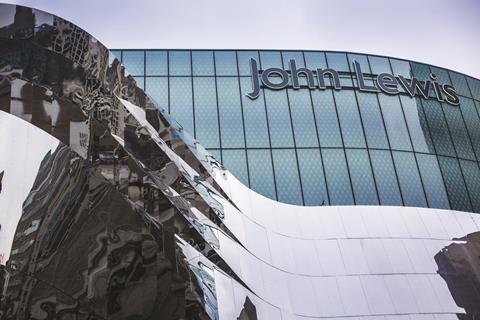 Sales at John Lewis came in at £81.9m for the seven days to September 24 – a 4.7% decline on the same week last year.
Fashion sales suffered the most considerable drop at the department store last week, sliding 9.1% year-on-year, which the retailer put down to "unseasonably warm weather" for the month of September.
Sales in the retailer's electricals and technology department also dropped, by 5.5%. But John Lewis said last week's launch of Oculus Rift virtual reality headsets in stores was "well received by customers".
Home was the strongest-performing category for the week, up 2.1% year-on-year.
John Lewis is set to open its new store in Chelmsford later this week.
Waitrose sales
Sales at upmarket grocer Waitrose totalled £123.3m last week, a 0.2% slip compared with sales in the same week the previous year.
The grocer said it was up against tough comparables because its half-price event fell on the same week last year.
However, owing to last week's "balmy weather", the grocer said sales of summer staples, such as ice and fruit, rocketed 34% and 10% respectively, and sales of avocado rose 32%.
Sales in its meat, fish, frozen and dairy category declined 1.3% year-on-year, but flower sales grew 20%.
Overall, John Lewis Partnership sales came in at £205.19m for the week, down 2% year-on-year.