A fierce battle in sportswear is set to take centre stage on Oxford Street as JD Sports eyes a new flagship store to rival Sports Direct's landmark opening on the famous shopping street.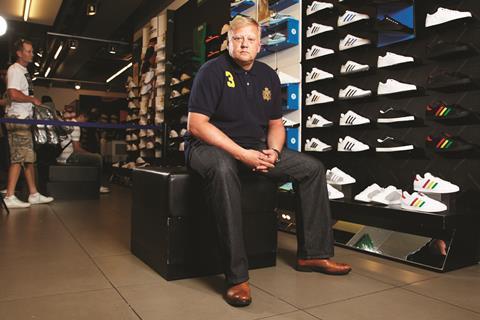 JD chief executive Barry Bown told Retail Week: "We're watching the whole redevelopment of Oxford Street closely.
We need a property there that can accommodate all of our offer to make the most of the opportunity there."
Arch-rival Sports Direct is preparing to open a new 60,000 sq ft flagship store on Oxford Street.
Mike Ashley's sportswear business paid £5m to take on the lease of the store, which has been occupied by HMV for almost 20 years.
The retailers, which both already have smaller shops on the street, join global sporting giants Nike and Adidas that have statement stores on the famous shopping thoroughfare.
It is understood that Matalan's new sports retail venture, Sporting Pro, is also vying to put a flag in the ground on the UK's premier shopping street.
JD's interest comes as profits at its core sports fascias soared in the first half. UK and Ireland sports like-for-likes increased 7.5% and operating profit before exceptionals surged 55% in the six months to August 3.
JD's international division is also growing. It entered Germany in July when it acquired the trade and assets of 10 Isico Sports stores, which it will convert to JD next year. Bown said the retailer could have a "formidable presence" there. It also launched in Holland after buying the stores of local retailer Setpoint, which fell into administration earlier this year.
Group pre-tax profits before exceptionals jumped from £2.9m to £10m in the half. However, JD reported a "disappointing performance" at Blacks and Millets, where it only cut losses from £10m to £8.9m.
It discounted heavily to clear large volumes of autumn stock and was left with a shortage of outdoor products for spring after it U-turned on its decision to close Millets.
Bown said that performance was "improving" at the outdoor businesses.