Upscale fashion retailer and brand Jaeger has expanded into Italy with the opening of four shop-in-shops in Coin department stores.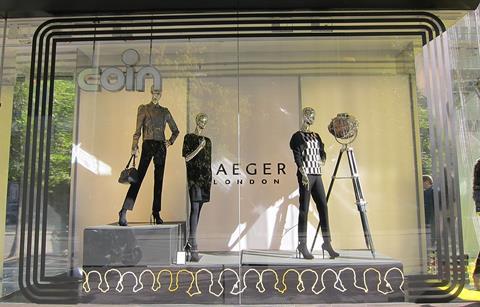 Coin is Italy's biggest department store chain and the four shops – in Milan, Rome and Padua - will stock a selection of womenswear from the Jaeger London collection and accessories.
Jaeger chief executive Belinda Earl said the tie-up was another step in the retailer's international expansion. Jaeger already has shop-in-shops in stores such as France's Galeries Lafayette, Ilum in Denmark and Nordstrom in the US.
The Jaeger London line was shown at this week's London Fashion Week and has been worn by celebrities including Kate Moss and Kylie Minogue.