Jaeger chairman Peter Williams has stepped down from the retailer because he does not "have the time required" for the role.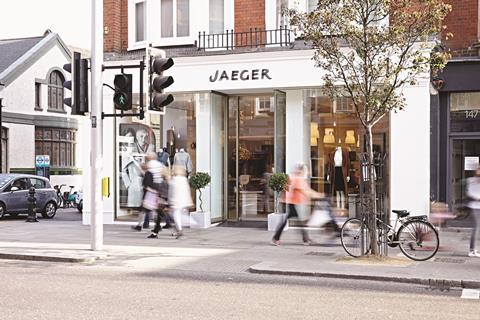 Williams made the decisions to step down due to time commitments
He is looking for another board-level position in retail
His departure follows an executive reshuffle at Jaeger last month
Williams, who is also chairman of etailer Boohoo.com, joined Jaeger in November 2014 to help drive its digital growth.
Speaking to Retail Week, Williams said he decided to leave because he did not have the time to fully commit to the retailer.
After discussions with Jaeger's private equity owners Better Capita, Williams made the decision to step down as chairman.
"What I found was there's probably more work that needs to be done in the near future than probably anyone thought there was and I don't have the time required," he said.
"What Jaeger needs is a lot more time than a normal part-time non-executive can devote to it."
He said he will be looking for another board position, but is flexible whether it is fashion or another sector of retail. Williams who is a former chief executive of Selfridges and Asos director also holds chairman positions at Brissi and Mister Spex, as well as being non-executive director at Cineworld, Rightmove and Sportech.
Executive reshuffle
Jaeger chief executive Colin Henry said: "I would like to thank Peter for his advice and oversight during his time at Jaeger.
"We wish him the very best in his other board roles. My team will work closely with the other members of the board during this important and active stage in Jaeger's turnaround as we continue to drive momentum in our five-year turnaround plan, which is already delivering good traction."
The news came three weeks after the retailer reshuffled its executive team, including appointing former Bank managing director Gwynn Milligan as trading director.
Other changes included adding menswear and accessories responsibilities to womenswear director Liza Webb, while Caroline Lee has been promoted from chief operating officer to omnichannel director.
IT boss Cathy McCabe will also join the senior executive team. Meanwhile, departures included retail director Fyl Newington and director of menswear and accessories Evan Druker.