Jack Wills' founder Peter Williams is to resume his role as chief executive of the fashion retailer and brand as Wendy Becker quits the business.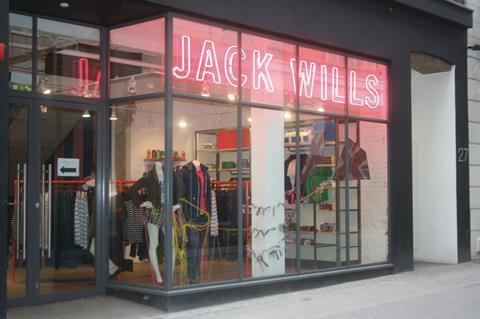 Majority shareholder Peter Williams to resume as chief executive
Wendy Becker leaving with immediate effect
Fashion brand decides against launching an IPO
Jack Wills today said Becker has "decided to step down with immediate effect". The change came as the retailer said its board and shareholders have decided against launching an IPO.
Becker said she "fully agrees" with the decision not to pursue an IPO.
Williams stepped down as chief executive in 2012 but has remained closely involved with the 16-year-old business as its majority shareholder.
Williams said: "I am extremely excited about resuming my role as Jack Wills' chief executive after a two-year break. I would like to thank Wendy for her significant contribution to the business and for putting in place the people and the processes that will enable us to continue our growth."
Becker, who became chief executive in 2013 after joining the firm in 2012 as chief operating officer, said: "I wish Peter and his colleagues every success in building on Jack Wills' great brand and great heritage."
Becker will remain a shareholder in Jack Wills.