As celebrities and influencers shun brand endorsements to create their own brands, where does this leave retailers? 
In the age of social media, celebrities and influencers are more important than ever for brands looking to market their wares.
Being seen on or endorsed by the right influencers can get your product seen by millions, which is why brands from Marks & Spencer to Missguided are investing more time and money into influencer marketing and the 'paid partnership' tag is seen on an increasing number of celebrity posts.
Some retailers are even developing collaborations with influencers. Warehouse has just launched a collection "curated" by fashion blogger Lucy Williams while just about every Love Island star has signed up for their own collection with the likes of Pretty Little Thing, Boohoo and Quiz.
However, times are changing and rather than promoting other people's products, celebrities – from A to Z list – are cutting out the retail middleman and setting up their own brands.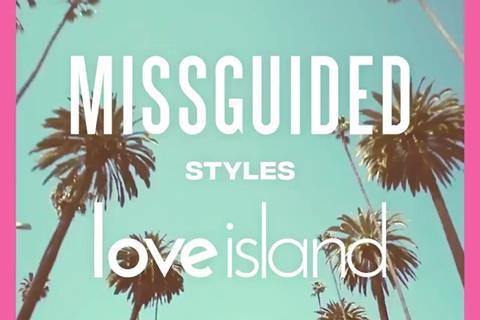 Kylie Jenner's Kylie Cosmetics, Kim Kardashian's KKW Beauty and Rihanna's Fenty Beauty are now some of the biggest beauty brands in the world. Each of these global stars could have partnered with cosmetics giants such as L'Oréal or Estée Lauder, but instead they went it alone.
And it's not just the A-listers. YouTube vloggers such as Zoella, Jeffree Star and Huda Kattan have created beauty empires off the backs of their social media stardom, while reality TV stars such as Made in Chelsea's Louise Thompson and Geordie Shore's Chloe Ferry and Vicky Pattison have put their personal brands on everything from fashion to cosmetics to sunglasses.
Jovana Rajacic, senior account director at marketing agency M&C Saatchi, says the proliferation of social media has made influencers brands in their own right.
"The brand equity celebrities derived from being associated with brands of a certain standing, they can now achieve themselves. Celebrities have become their own built-in advertising machines," she says.
Building brands made easy
Going it alone is an appealing route for influencers, says WGSN senior retail editor Petah Marian, as it allows them to retain creative control and maintain a long-term revenue stream rather than just collaborating for a season or two with high-street brands.
She says consumer interest is there for influencer brands. "Interest is likely to be higher in a celebrity-led brand than for a non-celebrity one, as they already have followers and fans," she adds. "A lot of the work of convincing a fan to buy a product has already been done."
Liam Chennells, managing director of C-atalyst, an agency that creates and manages clothing brands and websites on behalf of celebrities, believes many have opted to go it alone because of the stiff competition in the influencer marketing arena.
Chennells, who is also Retail Week's retail technology director, says: "The brand ambassador market is oversaturated, so retailers are seeing less value in influencers, which in turn leads them to create their own labels – it's a vicious cycle."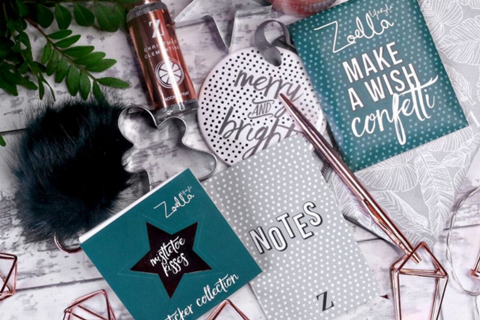 C-atalyst is one of many companies helping to make building a brand easier for these influencers. C-atalyst manufactures the product, builds the website and handles shipping, logistics and customer services so all the influencer does is their own marketing.
However, for design-minded celebrities, becoming the brand owner – rather than simply an ambassador or promoter – can give more creative, not to mention financial, control.
Kantar Retail principal analyst Anusha Couttigane points out that influencers put their reputation on the line when putting their name to products that they do not have ultimate control over.
"Take Zoella's advent calendar with Boots last year, which young fans begged their parents to spend £50 on, only to receive what has been described as a 'load of tat'," she says.
At the time, Zoella (real name Zoe Sugg) admitted she had little control over the pricing of the product but her reputation suffered as a consequence.
Former Girls Aloud singer Kimberley Walsh, a mother of two, has just unveiled plans for her own childrenswear line, Kimba Kids, which made its debut at London's kids fashion week, Mini Mode, this week.
When asked why she opted to go alone rather than collaborate with an established brand, Walsh tells Retail Week: "I had a very strong vision of what I wanted the brand to be and feel I can have full creative control this way, and I love it."
A threat to retail
With a throng of celebrity-led brands entering the market, should retailers be worried that their market share is under attack?
Chennells believes celebrity brands present a "massive, cumulative threat" to retailers such as Topshop and Missguided.
"Followers and thus consumers are more likely to buy products to support their favourite influencer's career than give their money to one of the many retail conglomerates advertised on multiple influencers' pages," says Chennells.
Lesley Morton, head of marketing at Quiz, disagrees and insists influencer brands do not pose a threat to "credible fashion retailers".
Quiz has recently launched The Honeymoon Edit collection, fronted by recently married Love Island contestants Olivia Buckland and Alex Bowen.
Morton says: "Whilst more and more influencers are creating their own collections, they also want to continue to be associated with big brands who can help boost their fashion credentials.
"Furthermore, as a truly omnichannel fast-fashion brand, our collections live offline as well as online, which again sets us apart and gives us the scale that the 'insta-brands' can't achieve."
The impact on influencer marketing
But what impact does this trend have on traditional influencer marketing? Is it still as potent in a world where so many influencers are creating their own brands?
It might give some retailers food for thought. Missguided – a brand that has become synonymous with influencer marketing – declined to comment, but says it is "in the midst of reviewing our overall business strategy and how we think about influencers and product collaborations more specifically".
Rajacic points out that some influencers are happy representing brands and have no desire to go it alone.
"Celebrity brands still require a high level of investment, time and creativity to ensure success and longevity, which is not something every celebrity wants to or can do," she says.
"For some celebrities, multiple tie-ups with different retailers or even longstanding partnerships are still safer and easier options."
In fact, only last week Holly Willoughby revealed she was stepping back from Truly, the lifestyle brand she was due to launch this autumn, citing "too many other commitments".
She said: "To launch a brand needs total dedication and at the moment, with so many other commitments, this is not something I feel I can do without it starting to affect my family time at home."
These other commitments include her recently signed deal as the new face of Marks & Spencer.
Despite this, Marian believes the effectiveness of influencer marketing will eventually lessen as the awareness of "inauthentic" brand partnerships continues to grow.
"For consumers, a celebrity's own business feels like a more intimate and direct connection to them, where a brand partnership is mediated by a third party," she says.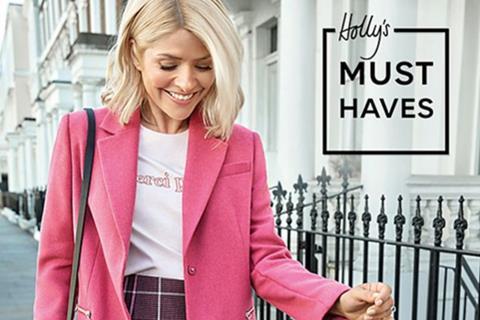 Furthermore, the barrage of sponsorships on social media platforms leaves users wondering where influencer loyalties really lie.
Chennells says it all boils down to authenticity. "Many retailers just take a shot in the dark when they choose who to represent them, without considering the genuine engagement an influencer has with their followers and whether they truly represent the brand."
Poorly planned influencer partnerships can be detrimental to retailers that fail to secure exclusive contracts, he adds.
"Retailers need to streamline their strategy: pay the right people who offer an accurate representation of the brand, rather than simply the reality TV star of the moment; and secure long-term investments rather than sporadic promotions and collaborations. While these may bring short-term interest, an influencer-led brand is going to attract a much bigger conversion rate," he says.
Couttigane says influencer marketing is not dying but it is changing: "While I can't see influencers willingly burning bridges, third-party partnerships could begin to take a backseat.
"With the rate at which ecommerce is growing, influencers are best suited to establishing a strong connection with their niche audience and a personal brand can only augment this."
With a new breed of entrepreneurial influencers turning their personal brands into fashion brands, retailers need to make sure the social stars they work with are authentic, committed and genuine partners.
In The Style – the retailer that helps build influencer brands
Manchester-based etailer In The Style has built a multimillion-pound business based on celebrity fashion collaborations.
Chief executive Adam Frisby launched the brand on social media in 2013 but his big break came when he brought The Only Way Is Essex's Lauren Pope onboard with the promise of a genuine collaboration. The collection was a massive hit and In The Style had a new business model.
Since then, the retailer has continued to harness the power of celebrity and has launched collections with other Geordie Shore, Made in Chelsea and TOWIE stars.
The In The Style tie-ups work on a royalties model, which offers a greater incentive to the celebrity to heavily promote the collection.
Frisby has since widened In The Style's scope to create a credible standalone fashion offer; however, its celebrity tie-ups are still an important part of the business, which turned over £30m last year. Earlier this month, it signed up Love Island winner Dani Dyer to create a fashion collection with the brand