The White Company's hire of fashion heavyweight Barbara Horspool shows how committed it is to developing its fashion arm.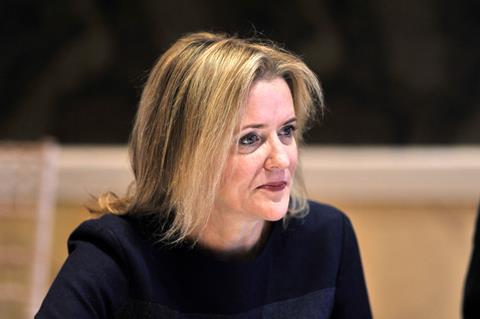 Once known for its luxury homewares range, in the past few years The White Company has steadily been making its mark as a serious clothing player, eager to appeal to middle-class shoppers buying dresses and cashmere jumpers as much as bed linen and vases.
In real terms, womenswear now represents 40% of the retailer's turnover.
This stellar clothing growth story is set to continue under Horspool's creative eye.
Chief executive Will Kernan tells Retail Week that the hire of Horspool is "a statement of intent" in its plan to "move the product on and improve the styling".
The appointment of Horspool is a clever hire. With a background that spans New Look, Marks & Spencer and Jigsaw, she's well-versed and experienced in working with some of the UK's biggest high street clothing retailers.
Eye for style
Speaking to Retail Week on her fifth day in the job, Horspool says she sees a big opportunity for growth at The White Company.
"The clothing market is incredibly saturated but The White Company has a unique concept – I can't think of another brand that has such identifiable handwriting and that is moving more into clothing. I see an opportunity to take a successful business's clothing arm bigger," she says.
Horspool, known for her friendly demeanor, is well regarded in the industry.
"The clothing market is incredibly saturated but The White Company has a unique concept"

Barbara Horspool, The White Company
Fashion headhunter Moira Benigson describes Horspool as "very commercial but with a good eye for style". She says: "She just loves fashion and she can work at any end of the market. She's very strong and she's a good leader."
She's also known for her good sense of sense of humour. Horspool says: "On my leaving card from Jigsaw, they said they're going to miss my dirty laugh! I've got a great belief that people give so much of their time on this planet to their job, if they enjoy it you get so much more from them.
"Lots of people say that nice guys don't get results. I don't think that's true. Look at people like [Primark chief executive] Paul Marchant and Chrissie [Rucker, founder of The White Company] – they seem to have done alright."
What does she think she brings to the role? "I like to think my skill is making my team inspirational. Everyone likes to think they inspire others, but I think it's greater if you get everyone around you to be really inspiring."
Career in fashion
Horspool, who holds a first class BA honours degree in fashion and design from Kingston University, joins The White Company from Jigsaw where she was product director. Prior to Jigsaw, she was at New Look where she was creative director.
The womenswear guru started her fashion career by setting up her own label Blanche, wholesaling it to the likes of Joseph and Harvey Nichols.
She later joined Marks & Spencer as a junior designer before taking on a host of roles such as head of design with Sir Terence Conran at Conran Design and Storehouse and joining the design team at BHS. She's also had spells at Esprit and Etam.
Horspool found herself in the news in 2011 when she was set to leave New Look to join Oasis as design director. She hit the headlines when a few days later it was reported that chairman and founder Tom Singh had in fact lured her back, promoting her to an elevated position of creative director of the business, with responsibility for design across all categories rather than just womenswear.
Outside of work, Horspool says she's taken the role of the "reluctant dance mum", taking her twin 11-year-old daughters to dance competitions. "I sit there aghast whilst other mum's are putting makeup on their daughters."
It's easy to see where they've got their love of fitness from – Horspool is a self-admitted "sports freak". She can be found at 6am at Primrose Hill, near to her Camden abode – rain, sleet or snow – working out with a group of local women.
"I actually met my husband at the gym," laughs Horspool, who also has a 19-year-old son.
With Horspool steering the retailer's clothing direction, white could just become the new black.