Alistair McGeorge is trying to turn New Look's fortunes around for the second time in under a decade.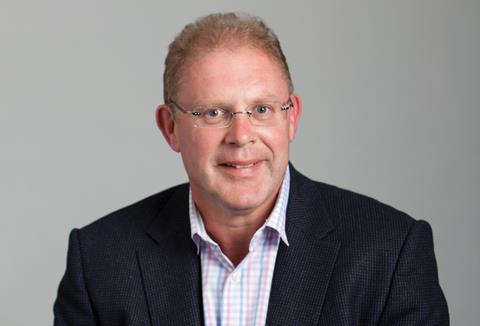 Having first arrived at New Look in 2011 following the departure of chief executive Carl McPhail, McGeorge has found himself at the fashion retailer once again, this time after the exit of chief executive Anders Kristiansen.
So what's his game plan? And will it work?
Self-inflicted
There was literally an alarm sounding at New Look today, with McGeorge delaying his press calls due to a rogue fire drill.
When he did get on the phone, he asserted that New Look's problems – EBITDA crashing 72% and like-for-likes plunging 8.4% – were mainly "self-inflicted" and that with "good leadership and management, we should be ok".
McGeorge who, as Retail Week revealed, has returned to the business, is on his second day back.
"We have definitely alienated quite a number of our customers and our supply chain needs to improve"

Alistair McGeorge, New Look
He lists New Look's myriad issues as mainly centring on current product – it doesn't work for many of its customers apparently – and supply chain, which is deemed to not be efficient enough.
As New Look's raison d'être – like its peers – is to get the right product in front of its customers at the right time, this failing is a pretty major misstep.
Strangely, despite McGeorge's assertion that New Look's problems are mainly of its own making, he doesn't think his predecessor Kristiansen, whom he appointed to the role, "necessarily made mistakes" and insists he doesn't regret the hire, made in 2012.
He points to Kristiansen's record – unblemished until 2016 – as being good but then adds that New Look has "alienated" many customers.
"The product has gone too young and edgy," he says. "We have definitely alienated quite a number of our customers and our supply chain needs to improve, although a lot of that is around internal processes like overcommitting on product too early.
"Following that young and edgy stock, we have gone for a different sort of presentation in-store, one that doesn't benefit the brand overall. We have also chased online sales too hard by discounting too much.
"New Look has always produced garments that a 20-year-old and a 40-year-old can wear.
"But recently we have neglected those in their 30s to early 40s who, arguably, are not very well serviced in the market.
"We've gone instead to the hardest, most competitive bit of the market where the least money is."
Turnaround plans
In spite of its failings, McGeorge insists that New Look still has a place in the current market.
"Absolutely [it has a place]," he says. "Brands don't survive for 48 years without a good reason."
McGeorge speaks about democratising product to give it a wide appeal, which is in line with founder Tom Singh's original vision.
Singh, who was already on the board of New Look, is taking a more active advisory role in the business now that McGeorge has returned.
For his part, McGeorge doesn't want to commit to specifics on turnaround timeframe or target numbers but says that he is looking for "a good level of improvement in spring/summer", adding that "like it or not, we are bought for autumn/winter and will just trade as hard as we can".
"We can talk about Brexit and the weather all day but we didn't have a particularly good market last time around"

Alistair McGeorge, New Look
You sense that New Look's buying and merchandising teams are in for a tough ride, having already been through the mill under Kristiansen.
But while he's relatively upfront about internal issues such as product and supply chain, McGeorge doesn't give much credence to how tough the market is.
"It is a difficult market," he concedes. "We can talk about Brexit and the weather all day but we didn't have a particularly good market last time around.
"There are a few new competitors, mainly towards the younger end of the market, but I'm not sure the market has changed radically since then."
Anyone who's been working in fashion retail over the last year might be inclined to disagree with McGeorge on this.
The fashion market has suffered dismal sales data thick and fast, seen private equity businesses try to beat a hasty retreat from retail and has even wrong-footed Lord Wolfson.
While pressures have always existed, the pace of change is getting faster and faster and the competition greater and greater.
Indeed, some of New Look's competitors – not just at the young etailer end of the market – have been galvanised in recent years.
Primark – which occupies the same inclusive, value-driven space as McGeorge sees New Look in – reported a 10% increase in full-year UK sales this morning, with around 5% of that coming from like-for-likes.
Parent company Associated British Food's finance boss John Bason described himself as "delirious" at the results today, adding that trading "just got better and better" as the year progressed.
Tough market or no tough market, it will be a while before McGeorge can say the same.