As Global Fashion Group (GFG) plots its IPO, Retail Week takes a closer look at the ecommerce platform aiming to dominate emerging markets across the globe.
The etailer aims to provide an end-to-end service for 10,000 brands and takes the same approach as UK ecommerce giants such as Farfetch and Ocado, in both operating its own marketplaces and running brands' ecommerce operations on their behalf.
Launched in 2011, its marketplace offer is split across four platforms which operate in three regions.
These are: The Iconic and Zalora in Asia Pacific (Hong Kong, Taiwan, Malaysia, Singapore, Indonesia, Brunei, the Philippines, Australia and New Zealand); Dafti in Latin America (Colombia, Brazil, Chile and Argentina); and Lamoda in the Commonwealth of Independent States (Belarus, Ukraine, Russia and Kazakhstan).
Early adopters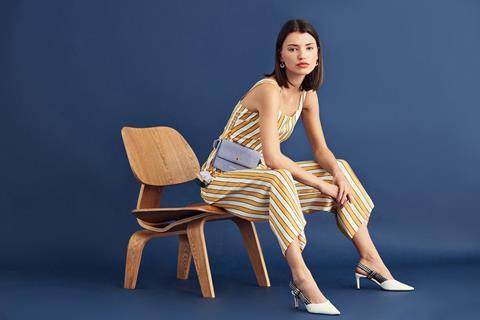 Co-chief executives Patrick Schmidt and Christoph Barchewitz are "excited about this next step". They emphasise that the business is full of potential because the online penetration in many of the markets in which they operate is so low – on average 6%, compared with 15% in Europe, 20% in the USA and 39% in China.
"It is still very early days for fashion and lifestyle ecommerce in our markets," Schmidt and Barchewitz say. "Today, most of our markets have less ecommerce adoption than Europe had 10 years ago.
"As consumer behaviour migrates towards ecommerce, GFG's well-known consumer platforms, local teams and fashion-specific operational infrastructure put us at the forefront of this growth opportunity."
Schmidt and Barchewitz were both appointed in February last year after previously working for different arms of the business. Schmidt was the former chief executive of its Australian retail platform The Iconic from 2013, increasing its revenue eight times in four years and making it the market leader in that region.
"While UK ecommerce growth is subdued, ecommerce in less developed territories is growing much faster"
Barchewitz took over the helm after joining GFG as a member of the board in 2015. He was previously an investment director at private equity firm Kinnevik, investing in GFG and Zalando, among others.
Together, they want to steer the business to dominating fashion ecommerce across three regions and tap into a market that is growing every year.
While UK ecommerce growth is subdued, ecommerce in less developed territories is growing much faster, with Indonesian online sales increasing 78% last year and those in the Philippines rising 51%, according to a study by payments business PPRO Group.
This means there is plenty of scope to grow its platforms and continue to gain more market share in the countries it sells to.
Customer-centricity
Alongside its brand partnerships with the likes of Topshop, Nike, Gap, Levi's, Superdry and Marc Jacobs, the group produces a range of own brands to cater for its varied customers, dependent on each region's sense of style, fit and religious dress.
Modest wear, a fashion trend that specialises in clothing that women choose to wear for specific faith, religious or personal preferences, is at the forefront of its own-brand offering.
Few mainstream fashion brands are catering for this market, and Global Fashion Group's own brands provide fashion for this often-overlooked market of one billion customers.
This customer-centric own-brand focus, together with its twin approach to helping brands sell in emerging markets, has paid off. Last month, the fashion group posted a 15% rise in sales to €261m for the first quarter of 2019, with active customers reaching 11.5 million across its marketplaces. Full-year revenue grew 18.7% to €1.15bn in 2018.
And the fashion retailer doesn't intend on slowing down – it expects to generate more than €1.3bn in revenue and make "additional progress towards EBITDA break-even" during 2019.
As the conglomerate prepares to raise €300m from its IPO in order to invest in its technology platform, customer acquisition and fulfilment and delivery infrastructure, its campaign to be the number-one fashion and lifestyle destination in its respective markets is well under way.