Premium fashion retailer Hobbs wants to install pop-up shops in offices to make it more convenient for its core customers to shop.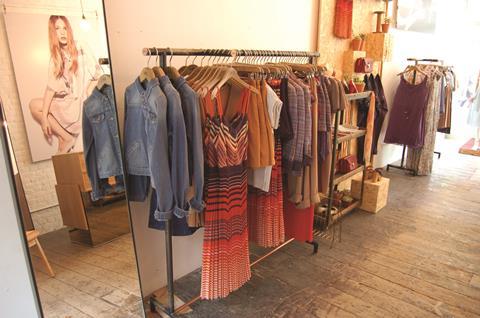 The retailer is looking to open "mini-stores" at offices on a temporary basis to sell its workwear range.
Hobbs chief executive Nicky Dulieu believes the stores would prove popular among its core customer – a professional woman short on time to shop.
The retailer opened its first pop-up shop in Spitalfields in April this year to showcase its NW3 label, which targets a younger demographic. Due to the shop's success, the retailer has now taken on the lease on a permanent basis.
Dulieu said: "Pop-ups are a great way of trying out a different market."
Hobbs is mulling opening more pop-ups, although it declined to say what locations it is considering. But Dulieu added that the property market needs to be more flexible to allow retailers to innovate.
She said: "Landlords are not always being flexible enough, they're putting retailers off new markets, and the market must move if it's to avoid shop closures."
Hobbs is not the first retailer to open stores in offbeat locations. Stationery and book specialist WHSmith has stores in workplaces and hospitals.
Hobbs delivered EBITDA up 4.9% to £15m in the year to January 28, generating turnover up 7.4% to £112.2m.
It appointed PwC in May to launch local language websites and Hobbs said Germany is its key focus initially.