When chief executive Meg Lustman arrived at fashion retailer Hobbs three years ago she was greeted by a business that had lost its way.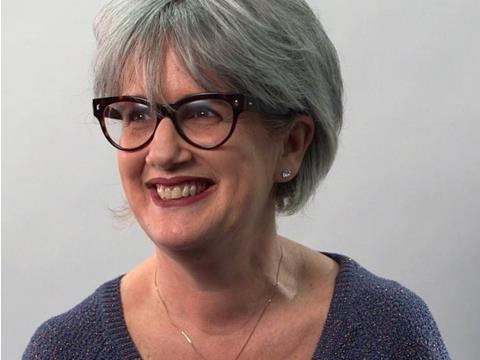 Under the previous management, the brand had chased a fashion-conscious consumer and lost its way in a crowded market.
3i, Hobbs' long-term private equity owner, needed to preserve its position. It had been forced to write down the value of its investment in the fashion retailer by 40% following poor trading.
It parachuted in Lustman in 2014 to rediscover what the retailer had once stood for: well-made, flattering clothes for affluent middle-aged women who want to look put together and don't particularly care about being fashion-forward.
Fashion staple
Lustman arrived fresh from her role as John Lewis fashion buying director, a brand which chimes well with the Hobbs customer, and had spent more than a decade with Aurora Fashions, working in major roles such as managing director of Warehouse and executive director of Mosaic Fashions, the owner of Warehouse, Oasis, Coast and Karen Millen.
Now, less than three years after she walked through the door, 3i is looking to cash in and has appointed Rothschild to explore its options.
Lustman is tight-lipped about this, sticking to well-worn phrases such as "ongoing process" and declining to divulge much more.
"We are doing what we said we were going to do, which helps the process," she says. "It's progressing well."
"That focus on sourcing means Lustman does not anticipate that Hobbs will raise prices in response to Brexit headwinds"
That progress has not been easily won: the business has gone through rounds of redundancies at head office and has reduced store staff too, although exact numbers are unknown.
Slicing through other costs and ensuring processes are up to scratch has been, Lustman says, "a good lesson" for the whole business.
This tightening of processes includes shortening lead times to allow Hobbs to repeat buy bestsellers in season in as little as six weeks – a speedy turnaround for a retailer outside the fast fashion coterie – and recreate successful styles in different fabrics, with a new-season twist.
That focus on sourcing means Lustman does not anticipate that Hobbs will raise prices in response to Brexit headwinds.
But while cost cutting allowed EBITDA to shoot up 18% in Hobbs' last full-year report, revenues shrunk slightly and pre-tax profit was not disclosed.
Lustman opts not to unveil it now but gives a quietly confident "yes" when asked whether that figure will be in the black this year.
Global ambitions
Cutting costs has been an important part of the ongoing turnaround plan but so too has been recapturing Hobbs' identity and exporting it.
Hobbs first entered the US in 2014 via department store giant Bloomingdales and last year opened its first on-the-ground store in Greenwich, Connecticut, a picture-pretty, affluent commuter town awash with women holding high-powered jobs in Manhattan and stay-at-home mums.
"We felt it was an ideal location for us," says Lustman, who states that the business is ready to open two US stores a year for the next five years, in the familiar northeastern corner that Hobbs' preppy style is sure to suit and in other parts of the country, such as Florida, where it recently established a Bloomingdales concession.
"Hobbs had considered entering the Chinese market but this was put on ice"
Hobbs also has a concession business in Germany, launched last year, and Lustman labels Northern Europe "interesting", saying that the business is looking at opportunities in "several markets".
Hobbs had considered entering the Chinese market under Lustman's predecessor Nicky Dulieu, but this was put on ice when the business undertook a strategic review with the arrival of Lustman.
While she says that the business has researched "what a Chinese strategy would look like" but it does not have any plans to launch in the market just yet.
"I'd like to believe we could do it," Lustman says. "I think it is about finding the right partner."
Flexible working
Closer to home, conversation turns to Lustman's own varied career.
A marketer by trade, she began her working life in publishing before switching to retail when she joined Sears in 1990.
It was at Aurora/Mosaic Fashions, owner of Warehouse, Oasis, Coast and Karen Millen that she made her name. She was chief strategy officer of the group before moving on to manage the Warehouse business.
During her 13 years at the fashion group, she worked part-time in order to raise her children. She says her then boss Derek Lovelock – former chairman at Aurora – was supportive of her decision to juggle work and family.
"Derek was amazingly flexible," she says. "I came back two days a week so couldn't do the same job I had left.
"Over 13 years I was lucky and supported enough by Derek and the organisation to work flexibly and, quid pro quo, he got my contribution in a different way."
Women in retail
Lustman, an ambassador of Retail Week's Be Inspired campaign, which aims to promote and encourage women in retail, believes that flexible working after maternity leave requires "an intelligent conversation between individuals".
This way, businesses retain talent while still ticking off business objectives and women can progress in their careers while prioritising family, should they want to.
When asked whether she worried that her part-time role would set her career back she answers: "Yes – and it did", but says that being a parent was a bigger priority for her.
"I couldn't have had that luxury [of raising her children] and demanded the same career progression"

Meg Lustman, Hobbs, on working part-time after maternity leave
"You have to make your choices," she adds. "It couldn't have worked any other way. I couldn't have had that luxury [of raising her children] and demanded the same career progression - it wasn't realistic."
When asked what holds women back from reaching the upper echelons of retail, Lustman is clear on the importance of networking.
"Women often don't see networking as a natural part of their jobs whereas men do. They tend not to spend time cultivating their networks," she says. "They are much more focused on coming in and getting the job done, while men see both as essential."
Lustman is clearly getting the job done at Hobbs and hopes that she'll stay to finish it once a decision has been made on the business's future ownership.
"I would love to [stay]" she says. "We are just at the beginning of uncovering all sorts of things we should do. I know it's been two and a half years but I feel like it's just begun."
Be Inspired
Retail Week's Be Inspired campaign aims to promote female leadership within the retail sector and to inspire women to reach their potential.
The campaign includes regular free networking and mentoring sessions. The next mentoring breakfast takes place on Thursday, May 11 and features, among other retail luminaries, Marks & Spencer chief executive Steve Rowe and John Lewis managing director Paula Nickolds.
To register your interest email: hannah.burnel@retail-week.com