Womenswear retailer Hobbs is investing £18m in multichannel integration and international expansion following a 10% sales rise for its autumn collection.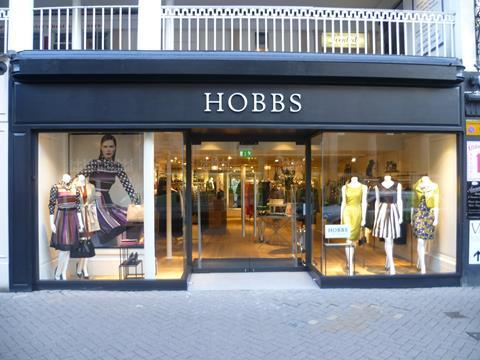 The pot of money will be used to add new stores and concessions to its portfolio and improve its website and m-commerce capabilities. The retailer is also to improve differentiation between its brands – Hobbs London, NW3 and Hobbs Invitation, which launched in March.
Chief executive Nicky Dulieu said: "It is a tough market but a very exciting time to be helping establish Hobbs at the very forefront of contemporary British designer fashion."
Hobbs will also invest the money in developing multiple mobile device access as it prepares to launch its mobile site in March. It will also expand its social media and customer relationship platforms.
Hobbs chairman Ian MacRitchie said: "Our strategy is simply to offer our customers the choice of how and when to shop with us and experience our brands."
Strongly focusing on its online offering, MacRitchie said Hobbs has a "comprehensive and detailed technology roadmap", which it hopes will establish it at the "forefront of fashion retailing both domestically and internationally".
Hobbs, which began online delivery to 20 countries over the past three months, is now looking to launch online in the Far East.
The retailer will also launch localised websites in 10 countries, which will be supported by a bricks-and-mortar presence through local concessions, trading partners and eventually flagship stores. Its full international plan will be finalised over the next 12 months.
Hobbs plans to open 18 additional stores in the UK and 16 concessions in the next 20 months.
The money will also be used to revamp 43 shops as part of a brand and range expansion programme.
Hobbs pre-tax profits soared 137% to £6.9m in the year to January 29. In June Hobbs secured £46.5m of funding from backer 3i together with Barclays and Co-operative Bank.