Full-year pre-tax profits up 4.2% to £146.3m
Sales slip 3.1% to £769m
Operating profits rise 2.9% to £126.5m
Dividends paid of £103m, down from £150m the prior year
Luxury department store Harrods has reported a 4.2% rise in full-year pre-tax profits despite "tough trading conditions" in which sales fell.
The retailer said sales slipped 3.1% to £769m in the 12 months to the end of January 2015. Pre-tax profits rose by 4.2% to £146.3m.
Harrods said "despite tough trading conditions" operating profits rose 2.9% to £126.5m. Gross transaction value increased 1.2% to £1.39bn.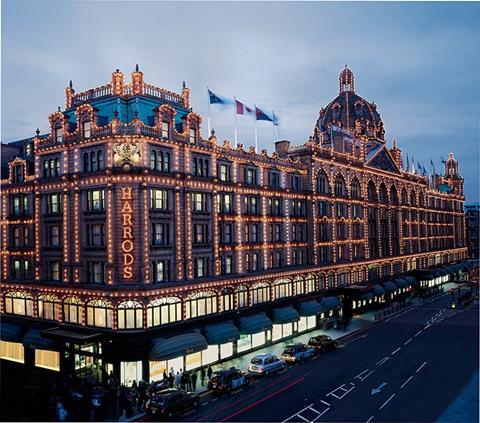 The department store group, which also has Harrods concessions at Heathrow and Gatwick airports, has been investing in luxury boutiques at its sites, resulting in a capital expenditure of £48.6m this year. However this was down on capital expenditure of £58.9m the prior year.
The London store attracts wealthy foreign visitors and earlier this year Harrods' managing director Michael Ward argued the case for airport expansion.
Harrods' owners Qatar Holding received a dividend of £103m, down from £150m the prior year.
Qatar Holding, Qatar's sovereign wealth fund, acquired the business from Mohamed Al Fayed for an estimated £1.5bn in 2010.