H&M said its third-quarter profits were dented by increased discounting and higher purchasing costs triggered by a strong US dollar.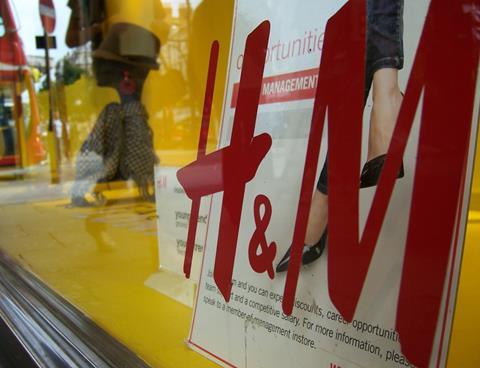 The fashion giant posted a profit after financial items of SEK 6.3bn (£570m) during the three months ending August 31, despite a 6% jump in group sales to SEK 56.8bn (£5.1bn).
It registered a gross profit of SEK 26.4bn (£2.37bn) during the quarter.
Chief executive Karl-Johan Persson said the figures represented a "challenging start to the autumn season", as "unseasonably hot weather" also impacted sales growth.
Persson added: "The sales performance in the third quarter and increased mark-downs due to a higher opening stock than planned had a negative impact on profit development.
"In addition, profits continued to be negatively affected by the strong US dollar effect on purchasing costs."
Across the wider nine-month period, from December 1 2015 to August 31, H&M said profit after financial items hit SEK 16.6bn (£1.49bn).
New openings planned
H&M said it had made "considerable investment" during the year and revealed plans to launch "one or two" new brands in 2017.
It will also launch ecommerce platforms in Canada and South Korea over the coming months, meaning H&M will have an online proposition in 35 countries by the end of the year.
The fashion giant plans to open around 425 net new stores before the end of the current financial year, including maiden shops in three new markets – Puerto Rico, Cyprus and New Zealand.
Next year it will target "four to five" new markets including Iceland, Kazakhstan and Colombia.
Persson said the "big" but "necessary" investments in its IT, new brands and entering new markets had "burdened our profits for a long time", but insisted they would create "a solid base for sustainable and profitable growth".
H&M has already launched an online presence in nine countries during its current financial year and opened 211 net new stores.
It plans to open 214 additional net new shops during the fourth quarter.
Persson added: "All this – combined with the fact that the fast pace of investment is to some extent gradually starting to subside – gives us a positive view of our opportunities for 2017 and going forward, both in terms of sales and profitability."