H&M has reported a 10.4% lift in second-quarter profits, but earnings were behind analysts' expectations as the strong dollar forced up costs.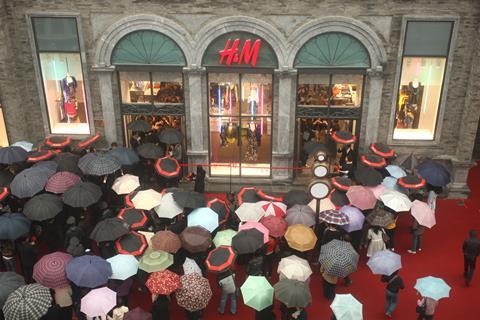 Q2 pre-tax profits up 10.4% to Skr8.4bn (£649m)
Second-quarter group sales increase 21% to Skr45.9bn (£3.5bn)
UK half-year sales rise 30% to SKr7.5bn (£580m)
The world's second-biggest fashion retailer revealed today that group pre-tax profits in the three months to the end of May climbed from Skr7.64bn (£590m) to Skr8.44bn (£649m).
However, the Stockholm-based business said raw material prices, cost inflation, capacity at suppliers, purchasing currencies and transportation costs all affected its bottom line.
The retailer also warned that investment costs – in its stores and online – will mean overall costs will be higher in 2015 that 2014.
Group sales in the second-quarter period jumped 21% to Skr45.9bn (£3.5bn), helped by "well-received collections". However, chief executive Karl-Johan Persson said: "Sales in the second quarter were negatively affected by an unseasonably cold spring in many of the H&M group's important European markets."
In the UK, half-year sales were up 30% to SKr7.5bn (£580m) at H&M's 253 stores. There were no net new store openings.
For the second quarter H&M said its group gross margin fell to 59.4% from 60.8% the prior year.