The owner of luxury watch and jewellery group Aurum could call time on its ownership of the business as it eyes a potential sale.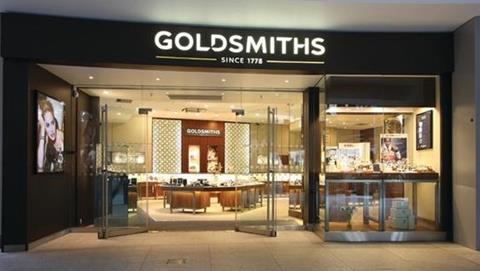 Apollo Global Management, the controlling shareholder in Goldsmiths, Mappin & Webb and Watches of Switzerland owner Aurum Holdings, has hired advisers to handle a possible auction following a sales boom in the wake of the Brexit vote.
According to Sky News, Apollo has appointed Jefferies to review options for the business, which could lead to a sale later this year.
Aurum has emerged as one of the big winners from the vote to leave the EU, after demand for luxury watches and jewellery from international tourists surged as the pound plummeted.
Aurum, which is the UK's biggest retailer of Rolex watches, recorded a 40% spike in luxury watch sales in the months following June's referendum.
Its retail fascias now account for almost half of all watch sales in the UK.
Aurum chief executive Brian Duffy told The New York Times in November: "Brexit has been hugely beneficial.
"There are undoubtedly more tourists, and they're looking to spend, because they're confident in the value they're getting."
Aurum, which was bought by Apollo in 2012, trades from around 140 stores and employs more than 1,000 staff.
It is not yet known how much Apollo would demand should it opt to sell Aurum, but sources close to the situation stressed that no formal sale process had started at this stage.