Fashion retailer French Connection is assessing its price architecture, which could result in lower prices so it can better compete with cheaper online rivals.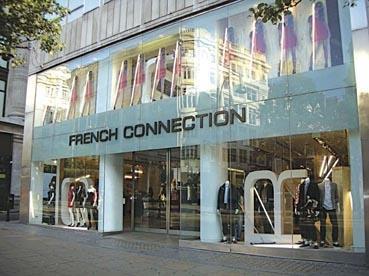 The initiative comes as the retailer conducts a company-wide business review of its UK retail arm, which posted an £8.2m loss in the year to January 31, against a £1.6m loss in the previous year.
Chairman and chief executive Stephen Marks said maintaining a full-price stance had become difficult because of customer caution in the difficult economy and competition from online fashion retailers.
French Connection chief operating officer Neil Williams said the retailer would not bring in value lines but would look at pricing. He said: "All aspects of the UK retail business are being reviewed."
Marks said store closures are possible if French Connection cannot renegotiate leases.
"Where it is not possible and stores are uneconomic, it is likely we will reduce the size of the portfolio," said Marks.
French Connection, which has 70 UK stores as well as shops overseas, is reviewing 14 stores that have leases up for renewal in the next two years.
Williams said the majority of the 14 stores up for renewal are not loss-making, and French Connection aims to renegotiate terms rather than close them.
However, he said there are loss-making stores in primary and secondary locations. Williams said French Connection will review the portfolio on a "store-by-store basis".
Williams said product is also an important part of the review. "We've got to drive sales per square foot," he added.
French Connection posted group profits down to £5m after two profit warnings towards the end of its financial year. Group sales grew 5% to £215.4m.