The warm weather hit French Connection in its third quarter. The fashion chain suffered a 9.5% plunge in UK like-for-like sales as shoppers shunned its winter clothing.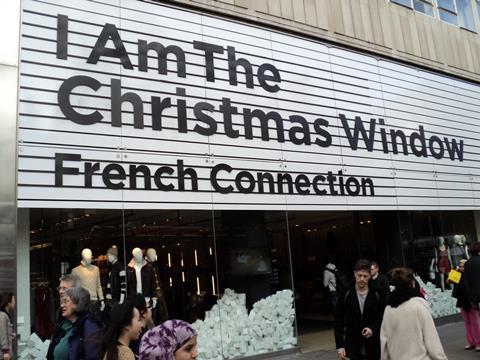 Cautious shopping among consumers also contributed to a slowdown in sales, resulting in a year-on-year £1.8m fall in pre-tax profit for the quarter to November 16.
Despite the like-for-like decline, the retailer forecasts that December and January sales will be stronger than last year "although it is unlikely that the shortfall so far will be fully recovered", it said.
In September the retailer posted a pre-tax profit of £0.7m versus a £0.2m loss in the comparable period last year. Total sales in the six months to July 31 rose 7% to £102.8m.
French Connection said its retail division in North America had a broadly flat performance in revenue and gross margin in the period. Its wholesale business across the UK and Europe saw a 6% rise in revenue.