French Connection has reported like-for-like sales were down 5.7% in the UK and Europe as the warm autumn weather resulted in tough trading.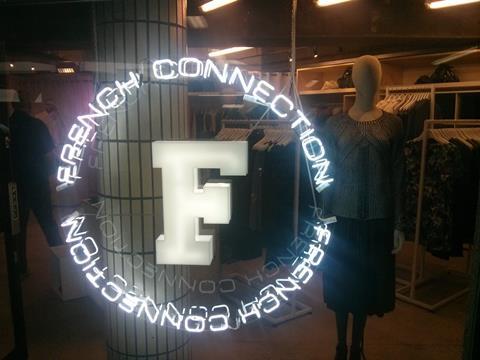 For the 17-week period ending November 22, French Connection said it was trading against strong comparatives and un-seasonally warm weather. However, a focus on full price meant margin improved in the period.
The fashion retailer also said with underlying operating expense savings and the reduction of costs due to closure of stores, the losses in the retail division were marginally reduced.
In the UK, it closed three non-contributing stores and opened two concessions. In Europe it opened a store in Berlin, took over a franchise store in Amsterdam and opened two new Spanish concessions in El Corte Ingles. A new franchise partner also opened a shop in Grenoble.
Group wholesale sales increased in the period by 9%.
French Connection chairman and chief executive Stephen Marks said: "As widely reported trading in UK retail has been tough and while we still have the all-important Christmas period to come, I am pleased to report that the overall performance of the group continued to be positive, particularly in UK wholesale and global licensing with continued tight cost control and we expect the results for the full year to be in line with market expectations."