A group of French Connection's biggest investors have called for the business to be broken up after it suffered a fifth consecutive year of losses.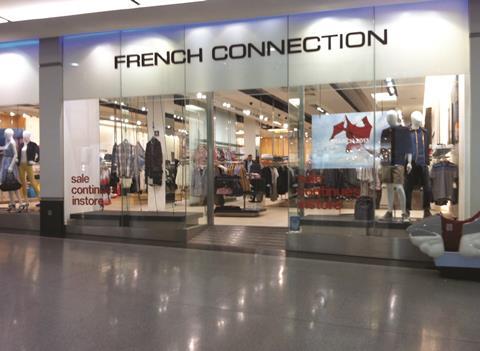 The group, comprised of Gatemore, OTK Holdings and Zoar and led by Gatemore managing partner Liad Meidar, have maintained that the retailer's chairman, chief executive and founder Stephen Marks is working "without regard for other shareholders' interests" and that his leadership style makes a turnaround impossible.
French Connection's investors have become outspoken in recent months and have previously called on Marks, who owns 42% of the business, to give up his joint role.
But the group of investors – who speak for 15% of the shares – is now pushing for "strategic alternatives" and questioned whether Marks could work alongside someone else at the helm.
The embattled business today reported narrowed full-year losses, although revenues slipped 6.7% to £153.2m. Like-for-likes in the UK and Europe advanced 4.4%, albeit against weak comparables.
Despite some signs of improvement, the trio of investors called for upscale business Toast and French Connection's wholesale division to be spun off from the retail arm, which lost £9.8m and suffered revenues down 4.9% to £87.9m in the year to January 31.
Investors' claims
Meidar said: "There are any number of people capable of running this business, but they would also need to have rapport with senior management.
"A more likely option [than Marks remaining as chief executive] would be for Stephen to step away from the day-to-day management and be a chairman.
"But that requires him letting go of the reins and I'm not sure he would work with anyone, which is why we are pushing for strategic alternatives.
"There is a personality issue which seems unresolvable.
"Either he takes notice and takes us into account or… how hard is it for us to outvote Stephen?"
Corporate governance
Gatemore and its allies also criticised a wider lack of corporate governance at French Connection and refused to recognise two longstanding non-executive directors, Claire Kent and Dean Murray, as independent, claiming that they retain their positions "at Stephen's leisure".
Murray has said that he will step down from his role once a replacement has been found, while Kent has remained silent on the issue.
Meidar said: "This is the same cast of characters who have overseen this decline. It just doesn't work. He [Marks] has his own interests.
"It makes a mockery of corporate governance.
"You have two people who are claiming to serve shareholders, but they are not there to look after the 58%. They are there at Stephen's pleasure, to look after his needs and collect a modest salary."
Well-regarded retail veteran Christos Angelides also sat on French Connection's board until recently, but departed following his appointment as chief executive of Reiss.
Meidar said: "Christos was the one person on the board we held in high regard and we thought he was probably a very positive influence.
"It is a loss and it really shines a light on the fact that there are now no independents."