Ex-USC employees are taking legal action against Sports Direct owner Mike Ashley over the the consultation process before they lost their jobs.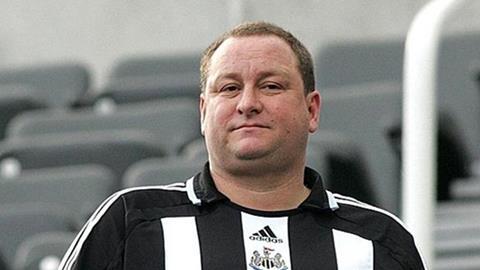 The 200 former warehouse staff say they were only given 15 minutes' notice before losing their jobs when the business went into administration in January. Thompsons Solicitors have agreed to represent the workers on a no-win, no-fee basis, according to The Herald.
Consultations must be at least 45 days before redundancies when relating to 100 or more employees.
Thompsons Solicitors said workers could receive up to eight weeks' pay, on top of any redundancy payment owed if they win the case.
Sports Direct declined to comment.
The action came a week after it was revealed that Mike Ashley is likely to face questioning by Scottish MPs over the administration of his 28 USC stores.
Ashley put USC into administration in January and it was immediately bought out by Republic.com – another brand owned by Sports Direct.
The Scottish Affairs Committee is beginning its investigation into the fashion chain, after MPs described the treatment of 200 former USC workers at its Ayrshire distribution depot as "despicable" and "appalling."
In addition, Sports Direct is facing a legal challenge for up to £10m from almost 300 workers on zero-hour contracts who were excluded from its bonus scheme.