As retailers continue to battle with serial returners and 'wardrobers' – people who wear something once then send it back – Retail Week looks at five ways retailers are trying to solve the returns problem
Retailers have an ongoing battle to absorb the cost of returns, which amount to around £60bn a year.
Asos recently made radical changes to its model to keep return costs under control, which includes offering vouchers rather than a cash refund for those who return items after 28 days and deactivating the accounts of those who abuse its returns policy.
We look at five different ways retailers can tackle the problem of serial returners and wardrobers, and reduce fulfilment costs.
Wait while you try
Adidas in Russia offers a 'wait while you try' service. It's exactly as it sounds. The delivery driver will wait outside while you try on your purchases.
Any unwanted items will be taken back by the driver, which makes it easy for customers and ensures Adidas knows where all of its inventory is and maximises the time it has to resell the product, potentially reducing markdowns.
Kurt Salmon managing director Siobhan Gehin says the cost of labour is too high in the UK for it to work in the country on a large scale, though the likes of Net-a-Porter offer a similar service for its EIPs – extremely important people.
The 'you try, we wait', Net-a-Porter at Home and Mr Porter-at-Home initiatives allow customers to receive same-day delivery from a personal shopper who will then wait while they try on their purchases and take any returns off their hands immediately.
"I think Asos' recent actions have been brave and right, if widely misinterpreted"

Vicky Brock, Rebound Returns
It has also launched Style Trial, an invite-only service for a selection of EIPs, earlier this year that allows customers to order up to 30 pieces to try at home for a week.
The shoppers can schedule consultations and appointments with a personal shopper, who arrives at their door with a full rail of clothing, jewellery and watches for them to try in the comfort of their own home and gives them advice. The EIPs are even gifted a silk, monogrammed robe to wear during the fitting.
Once they have chosen which items they want to keep, payment for those items will be taken automatically, while the unwanted items will be collected immediately.
Offering vouchers not cash refunds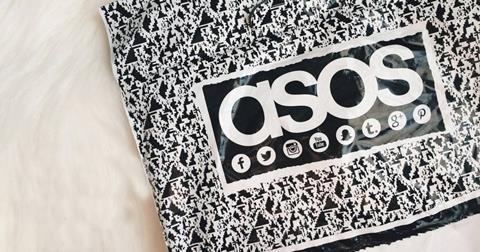 Online fashion retailer Asos recently extended the time customers can return an item from 28 days to 45 days, but if an item is returned between 28 and 45 days, the customer is given an Asos voucher rather than the usual refund in a bid to crack down on serial returners.
Giving a customer a couple of extra weeks almost encourages people to hold on to their items for longer and if they hold on to them longer than 28 days, Asos is winning.
Alongside the return time extension, Asos is battling wardrobers by deactivating the accounts of people who abuse its returns policy.
"I think Asos' recent actions have been brave and right, if widely misinterpreted. They're not cracking down on loyal shoppers who buy a lot and return a lot – they know those are very profitable customers," says Rebound Returns director of data innovation Vicky Brock.
"Being clear to customers that you're not going to tolerate abuse – provided you have both the intention and ability to enforce that policy – is a bold and important step in regaining control of a returns problem."
Charging for returns
Returns are a hefty cost to absorb and cost retailers around £60bn a year. This has led some to start charging for returns.
Fashion retailer Next now charges £2 for returns, a move it introduced quietly last year.
Customers can still make free returns by taking their unwanted items into a store, but if they insist on posting it back, a £2 handling fee will be taken off the cost of the refunded item.
Forever 21 and Matalan have also started charging for postal returns.
By controlling operational costs, even high-returning customers can be profitable, says Brock.
Try it on at the post office
Many shoppers delay returns because they put off going to the post office to send the items back. But imagine if you could actually try on items when you picked them up…
Canada Post Office has made this a reality in its new concept stores, which provide changing rooms for customers to try on the clothing they have just picked up, allowing for immediate return of unwanted items.
"You pick up your parcel, try it on there and then so that you get the returns back quickly. You could potentially look at a tech solution to enable the returns to be done without human intervention," Gehin says.
One UK retailer has already tried that. In 2014, Asos launched a trial partnership with Local Letterbox, which allowed online shoppers to have items delivered to their nearest parcel pod. The staffed changing room offered immediate returns if the items were unwanted. However, the trial was not rolled out by Asos.
Driving footfall through returns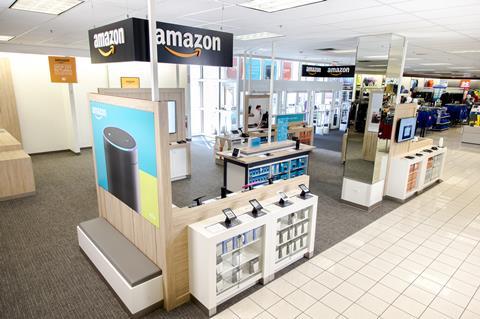 For some shoppers, taking unwanted items to store is the easiest way to return them. It also has the added benefit of driving footfall to stores.
Some store-based retailers have taken advantage of this and become a returns hub for other businesses. Shoppers can take parcels from retailers including Asos, AO.com, Missguided, Gymshark and Warehouse to Asda stores via its Asda To You service.
Perhaps the smartest tie-up comes from the US, where department store Kohl's has partnered with online titan Amazon to accept the latter's returns.
Following a successful trial in Chicago in 2017, Amazon customers can now take their returns to 100 Kohl's stores. It plans to roll the initiative out to 1,150 stores across America.
"They've had significant uptick in footfall and transactions," says Gehin.
Gehin says Kohl's is enticing people to pick up purchases when making their returns and is gaining new customers who didn't shop with the brand beforehand.
Data gathered by Earnest Research found the partnership is already paying off.
The research shows sales at Kohl's Chicago stores that hosted the initial Amazon trial "outpaced sales nationwide" last year and the percentage of new customers – which it defines as those who didn't shop at Kohl's the previous year – was up 9% compared with nationwide growth of 1%.