Amazon has launched its maiden campaign for its UK own-label fashion offer Find, emphasising its fashion-forward credentials in a series of shots.
The etailer, which quietly launched the line in April, has moved on from its initial basic offer, which consisted of fairly basic, cheap product.
While there is still a hefty dose of basic product, it is now interspersed with fashion-forward items such as those shown in the campaign.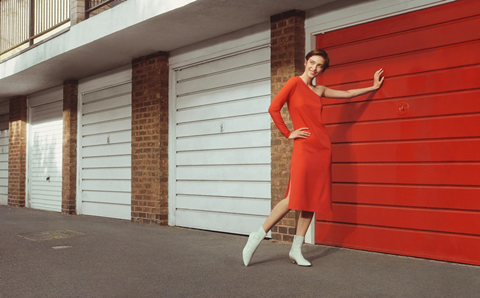 Prices are still at the lower end of the market, with prices ranging from £10 for an on-trend slogan T-shirt to £60 for a trench coat.
While product has moved on significantly, the user experience still leaves much to be desired.
It is much closer to Amazon's general offering than a fashion retail website, with products shown on a basic grid format and searchability is poor.
However, if Amazon can offer a more inspiring fashion journey, it could just stand a chance of mirroring its success in the US, where it is already the second-biggest clothing retailer.