Fashion sales by value fall 5.9% in September
High-street sales overall down 2.8%
Homeware sales up 12.6%
Fashion retailers' sales were hit badly by last month's unseasonably hot weather, according to new figures.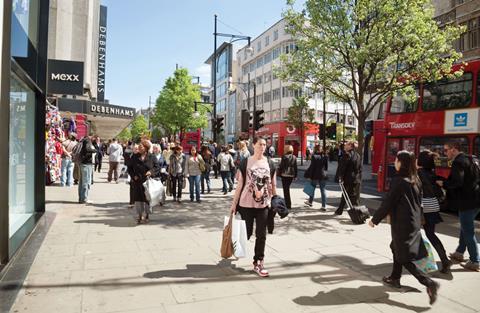 Sales by value among clothing retailers slid 5.9% in September year-on-year as shoppers were deterred from buying autumn and winter stock, consultancy BDO said.
The tough market was laid bare when Bonmarché issued a profit warning last month after an "extremely poor" September due to the hot weather. Last month was the joint second hottest September since 1910.
High-street sales across all sectors fell by 2.8% last month, the survey found.
It marked the eight consecutive month of overall falling high-street sales, based on the BDO survey.
However, homewares fared better last month with sales up 12.6% and lifestyle goods, including health and beauty, edging up 0.9%.
The BDO survey takes weekly sales figures from 70 high-street retailers, covering around 10,000 stores.
BDO's head of retail Sophie Michael said: "September was always going to be tough when compared against a strong September 2015, but retailers should take the erratic weather as a lesson in the importance of flexibility."
She added: "When you look at individual performances, it doesn't take long to spot who has innovated and adapted their supply chains to be able to cope with unseasonal weather."
In April, the high street saw its worst month since early 2009, when overall sales slid 6.1% and fashion sales fell 9.2%.