Retail sales volumes in April jumped 4.7% year on year, driven by the strongest performance in fashion since 2010, according to figures released today.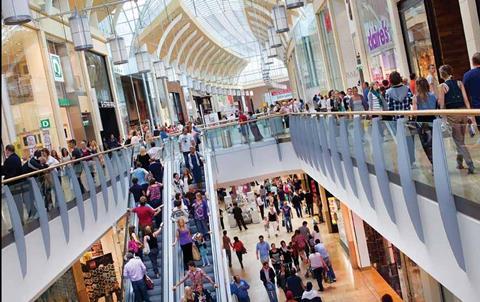 The rise, which was ahead of expectations, marked the 25th consecutive month of year-on-year growth in retail sales volumes - the longest period of sustained growth since May 2008. Compared with March 2015, volumes advanced 1.2%, according to the Office for National Statistics.
Sales volumes on a three-month on three-month basis increased by 0.7% - the longest period of sustained growth since "consistent" records began in June 1996.
The volume increase was propelled by non-food stores, where sales were up 8% year on year, driven by clothing and footwear, which advanced 8.7%. Sales values in non-food stores increased 5.9%.
Sales volumes were flat in food stores in April while sales values fell 1.4% year on year.
Retail sales by value increased 1.8% in April year on year, and by 1.1% compared with March 2015. However, on a quarter-on-quarter basis sales values slipped 0.5%.
Long-term outlook
Barclays head of retail & wholesale Richard Lowe said: "The high street has a lot to feel positive about.
"With the spectre of the general election banished, retailers are hopeful that consumers will make the most of recent falls in the cost of living, and spend.
"The longer-term outlook also remains bright. Retail sales, which hit £325bn last year, are expected to rise to £351bn within the next five years and £391bn by 2024".
However, PwC chief economist John Hawksworth cautioned: "The story for retailers is of much more modest growth in the value of their sales, which actually declined by 0.5% in cash terms in the last three months as compared to the previous three months.
"This will put pressure on the profit margins of retailers since flat or falling cash revenues contrast with a recent rise in wage inflation in the sector and continued increases in rents. Despite the strong headline volume growth figures, there are still tough times ahead on the high street."