SuperGroup boss Julian Dunkerton is considering opening Regent Street-style Superdry stores overseas following the success of the London flagship.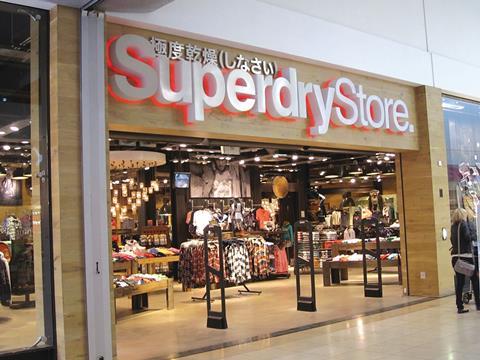 Dunkerton said he was "very happy" with Regent Street's performance, although he declined to give details of turnover. The store opened its first floor before Christmas and has since opened a further two.
Dunkerton said: "We're making our stores larger but nothing can compare to its grandeur. We'll possibly take it overseas."
The fashion retailer reported that like-for-like sales were flat in the fourth quarter, which Dunkerton said was "disappointing". He blamed the sales slowdown on the wet weather, which held back sales of the current season's product.
New store openings helped retail sales soar 24.7% to £39.4m in the 13-weeks to April 29. Sales for the full year advanced 29.6% to £191m.
Dunkerton said new hirings including finance director Shaun Wills and chief operating officer Susanne Given would help avoid a repeat of mistakes such as those that led to last month's profit warning. The group issued the warning – which decimated its stock market valuation – following an "arithmetic error".
He said: "We've had a lot of management changes. They're going to bring a new air of professionalism into the company which we need."