The steepest slump in non-food sales on record has shaken the retail industry in the run-up to the critical festive period
The overall 1% like-for-like decline in October – according to the BRC/KPMG monitor – was driven by a 2.1% slide in non-food sales, which, along with sluggish online sales, points to a squeeze in discretionary spending.
But does this spell doom and gloom for the festive season?
Cause for concern
Retailers will have cause for concern as they prepare for the crucial run-up to Christmas, says BRC chief executive Helen Dickinson, as uncertainty surrounding the economy in the aftermath of the Brexit vote, and an acceleration in inflation, has caused a drag on real consumer spending power.
If cash-strapped shoppers are consequently being cautious about making purchases, it follows that this year's Christmas spend could be comparatively tepid.
Inflation effect
Although retail analysts at GlobalData predict that total retail sales will rise 1.9% in the golden quarter this year – up 1.5% on the increase recorded last year – it says this will be "entirely driven by inflation".
Likewise, the 2.4% rise in food sales delivered in October is believed to have been very much buoyed by inflation.
Volumes, however, are expected to remain flat, compared with a 1.3% increase last year, which GlobalData says is likely to hit non-food retailers the hardest and "will discourage cash-strapped consumers from shopping over the seasonal period".
The Consumer Price Index reached 3% in September – the highest it has been since 2012. Many categories that make for popular gifts – such as electricals – have been impacted, and subsequently higher prices may deter shoppers or prompt them to trade down this year.
Confidence dwindling
There are other forces that could conspire to disrupt retail spending over the next couple of months.
The first interest rate hike in 10 years at the start of November has added salt to the wound, ramping up borrowing costs and alarming consumers.
"If cash-strapped shoppers are consequently being cautious about making purchases, it follows that this year's Christmas spend could be comparatively tepid"
This, according to KPMG head of retail Paul Martin, is likely to bring a continuation of the sector's slowdown "with consumers having less disposable income to spend".
Connect that with consumer confidence, which Martin says has "definitely taken a hit" as Brexit negotiations roll on, sluggish wage growth and inflation, and shoppers will inevitably be put off from making a lot of big ticket or discretionary purchases.
Merchant bank Close Brothers retail finance managing director Alex Marsh adds that current subdued housing transactions is knocking trade in the home category.
"Home retailers will have a tough Christmas in 2017," he says "as subdued housing transactions and reduced disposable income dampens demand."
As a result, predicted year-on-year growth is minimal for homewares at 0.2% and negative for furniture, at -0.6%.
Scrimping and saving this Christmas
Signs of consumers tightening their belts were also evident from Marks & Spencer at its interim results last week.
The retailer, for whom food has been its strongest category in recent times, said "hard pressed consumers" are "being careful about premium choices". This has led the retailer to slow its Simply Food store openings.
But, consumers tightening their belts does not necessarily spell bad news across the piece.
Those with a strong value proposition such as Aldi, Lidl, The Works, Poundland and B&M, look set to cash in. Indeed, amid a slew of disappointing fashion updates last week, Primark bucked the trend with a 10% uptick in UK like-for-like sales.
Globaldata expects discounters to have a significant impact this Christmas explaining that, after substantial investment in ranges and aggressive store expansion, value players will appeal to consumers looking to cut back on spend where possible.
The Works chief executive Kevin Keaney says: "We've known for some time that people are going to be canny with their money but that plays really well for us.
"Good deals hit the mark with shoppers on a budget. If you're offering good quality and good value, then shoppers will still spend"

Kevin Keaney, The Works
"Good deals hit the mark with shoppers on a budget. If you're offering good quality and good value, then shoppers will still spend."
But even if shoppers have been cutting back – as October's sales slowdown suggests – it doesn't necessarily follow that they won't splash out on premium food and drink or gifts over the festive period.
Indeed, October's disappointing performance could potentially indicate that consumers are delaying their spending – either to make the most of Black Friday deals later this month, or to splash out on the festive period.
Black Friday boom
Dixons Carphone ecommerce director Stuart Ramage acknowledges that October was a "tough period" for non-food retailers, and puts this partly down to shoppers holding out for Black Friday bargains.
The electricals specialist says it has decided to kick-off its Black Friday promotions, which began today, earlier this year to give customers as much opportunity as possible to take advantage of its deals.
"The anticipation for Black Friday is the highest it's ever been," Ramage claims.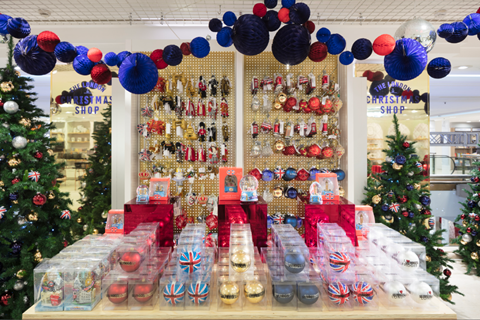 The overall success of this year's event will be indicative of how Christmas will play out and whether or not this is the case.
As KPMG's Martin notes, shoppers will be looking out for bargains, so Black Friday is going to be "a really interesting one" with more retailers tempted to get involved.
"With lots of retailers having a bad run-up to Black Friday there will be a lot of stock in the wrong place so the temptation could be high to participate," he explains.
However, heavy discounting will have a negative impact on profits, he adds, bringing forward sales that would have otherwise been made at full price.
October's weather-related blip
It is also possible that October's slump was a one-off, as weak sales – particularly in fashion – have been linked to unusually warm weather – it was 3.5 degrees warmer last month than last year.
While this showcases that there is still a big challenge for many retailers in managing excess stock, as the cold weather commences in earnest, sales could be revived.
"A bit of cold weather always gets people out and about and feeling Christmassy," says an optimistic David Mordecai – chief executive of toys retailer Hawkins Bazaar and wholesaler Tobar.
As history tells us, despite gloomy Christmas warnings in previous years, shoppers still hit the high street en masse to buy gifts – unwilling to compromise on the much treasured festive season.
"Whenever we've had a tough economy, we've still had good Christmases," Keaney says.
"People want to celebrate and cheer themselves up. Even when times are tough and people are being thrifty, parents will spend on their children and Christmas."
Sainsbury's chief executive Mike Coupe also played down fears of a spending slowdown this Christmas.
He insists that while shoppers are "very value conscious" amid the turbulent political and macroeconomic climate, they will still "put their hands in their pockets" during the golden quarter.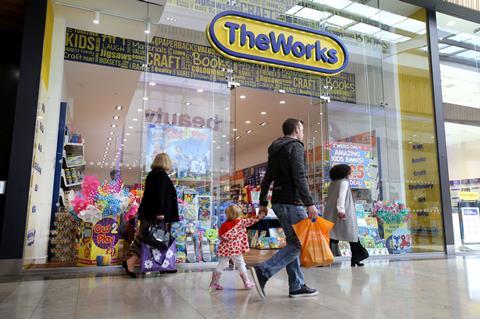 The Works Chief executive Kevin Keany says if retailers offer good quality and value, shoppers will spend
"It's difficult to predict exactly how Christmas plays out. The only thing we can say with confidence is that it will come.
"All of my experience says that customers will treat themselves and will seek to have a great Christmas as they do every year," he says.
"I think Christmas will be fine," Mordecai agrees, explaining that shoppers are likely to leave their gifting until the very last minute.
"People are just leaving it later and later, and given there's a whole weekend before Christmas Day on the Monday, Saturday December 23rd will be an amazing day out on the high street."
According to both GlobalData and KPMG, health and beauty retailers look set to prosper this Christmas – up an estimated 3.4% year-on-year – owing to innovation in the market and the enduring health and wellness trend.
However, if shoppers do decide to splurge during the festive period, they may also be forced further into debt.
So the cost of a fruitful Christmas this year may be delayed disappointment in early 2018.