Coast chief executive Kate Bostock will take on more of a creative role following the appointment of managing director Andrew Skinner.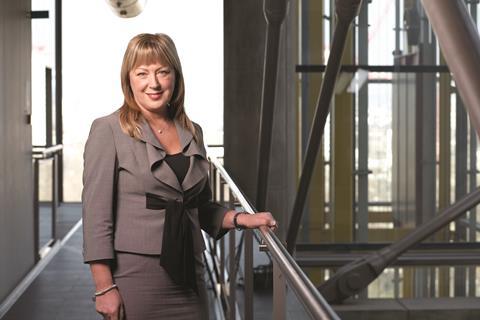 Coast promoted merchandising director Skinner to managing director this week as part of a restructure that includes the departure of buying director Andrea Hickman, digital director Jess Shepherd and HR director Lisa Bedford. The restructure led to 17 redundancies in total.
Speaking to Retail Week, Bostock said Skinner will take responsibility for day-to-day businesss activities, leaving her to concentrate on product and customer as the occasionwear retailer edges to the "very final stages" of separating from Aurora, owner of fashion retailers Warehouse and Oasis.
Bostock said: "I'm anxious to drive and broaden the product focus for our many customer channels. That's a large part of the reason Andrew has stepped into the managing director role, so he can take care of logistics.
"He can now take on a broader remit, very similar to the role he had at Per Una where we worked really well together, so it's a perfect plan."
She said she will be driving the retailer's fashion focus "much more closely" and is looking to move it on with pace.
Broader range
Bostock said she would be working to broaden Coast's international footprint. "There are so many opportunities and I have the experience to understand how to put those opportunities into real work," she added.
Bostock said Coast has a unique proposition and she has broadened its reach over the past 18 months since she joined the business by expanding its ranges. "We want to reflect individual personalities across many styles, such as skirts and tops as well as dresses – our separates have been in huge demand."
Coast has been through a substantial era of change over the past couple of years when the Aurora Fashions group began spinning it off. Aurora did the same to Karen Millen in 2011.
Team restructure
Bostock said: "Although we've made a few cuts, it's about reshaping the team." She said Coast is still investing in the business with more senior recruitment on the cards, including a dress buyer and a channels buyer.
The retailer reduced its UK store portfolio over the last year from 43 stores to 35. Bostock said Coast would prioritise its focus on building concessions within department stores.
"I can see our business growing more with department store partners because they have the footfall and we have very good partners."
"But equally I believe very strongly in our own store roadmap, in the appropriate towns and malls, we have a very clear plan to drive that and make that very profitable, that's still very much on our radar, but it will be a case of less is more," she said.