South African billionaire Christo Wiese believes consumers' obsession with value is "here to stay" and the opportunity for up to 500 Pep & Co stores in the UK remains.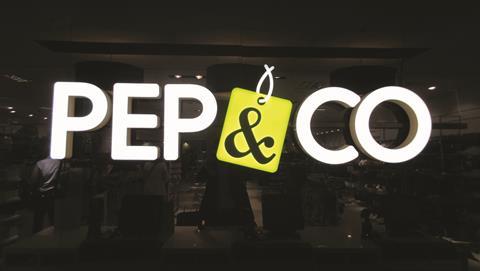 Wiese, whose investment vehicle Pepkor launched value fashion chain Pep & Co in June, told Retail Week he is "very satisfied" with the results so far at the business. To date, 44 Pep & Co stores have been opened with the 50th store due to open later this month.
"We think there is a niche market there to be exploited (with Pep & Co)," Wiese said.
The 73 year-old deal-making veteran said he still sees potential for up 500 Pep & Co stores, but it was "impossible" to put a timeframe on the roll-out.
Pepkor has already pumped around £20m into the venture, but Wiese refused to be drawn on how much more will be invested. "It depends on a number of factors, but there's no particular number we have in mind," he said.
The chain, which is targeted at young mothers on a budget, is headed by former Asda boss Andy Bond and ex-Matalan and Sainsbury's executive Adrian Mountford.
Wiese added: "There has been a worldwide move to value and we think it's here to stay."
On future opportunities, Wiese, who also acquired 90% of fashion retailer New Look earlier this year through his Brait vehicle, admitted there is a "constant stream of [M&A] opportunities" in the UK.
He confirmed that Brait has a £1bn warchest for investments, but the group will be "disciplined and selective" in its targets. "We are in no rush," he added.
Among the other UK businesses Wiese has been linked to is Morrisons. "We are all aware that the sort of dip that Morrisons has gone through and are aware of how difficult food retailing appears to be in the UK at the moment," Wiese said. But he added: "We are not in any talks around Morrisons at all, there's nothing on the table." Wiese already has an interest in the UK grocery sector with a 19% stake in Iceland.
He also denied he had looked at acquiring BHS from Sir Philip Green. "There was never any truth to that. I'm friendly with Philip Green and maybe that's where people picked up the story," he said.
Wiese other UK interests include Bensons for Beds and Harveys, but he said there was no plan to follow rival Dfs in floating.
Wiese was speaking to Retail Week ahead of his induction into the World Retail Conference's Hall of Fame at a ceremony in Rome next week.