Charles Tyrwhitt has appointed David Boynton as chief executive to replace Greg Hodder, who has retired after eight years at the fashion retailer.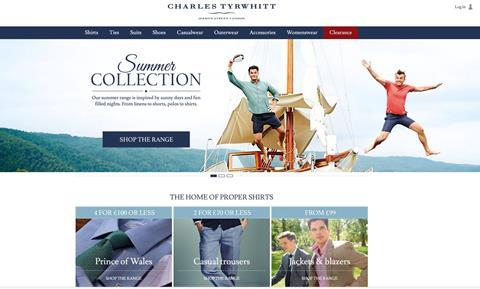 Boynton joined Charles Tyrwhitt as chief marketing officer and chief executive-designate in June last year, after 10 years at L'Occitane where he was head of western hemisphere markets.
Boynton told Drapers: "Greg leaves the business in good shape and I am excited to be working closely with [founder] Nick [Wheeler] and the team to deliver our ambitious plans for the brand."
Last year, the shirt specialist upgraded its UK and international websites as it moves to puts ecommerce expansion at the heart of its growth strategy.