Burberry has launched a personalised shopping advice service that allows social media users to ask for gift suggestions.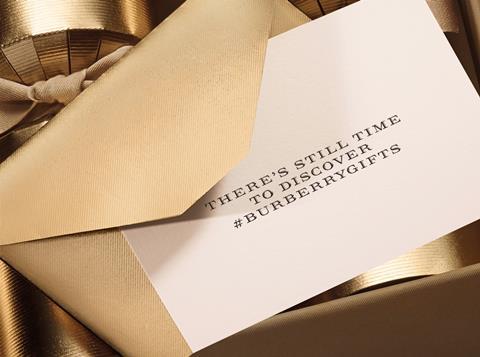 The fashion retailer is inviting customers and social media followers to ask for gift advice using the hashtag #BurberryGifts on Twitter.
The requests will be handled by Burberry staff who will suggest gift ideas.
The service, Burberry Gift Assistant, has been unveiled ahead of Christmas to capture the increased festive spend. It will be manned 24 hours a day.
In September, Burberry launched an 'In-Tweet' purchasing service in the US, in which users could purchase items using Twitter.
The 'In-Tweet' service was unveiled the same month Burberry relaunched versions of a number of its best-selling products, including heritage trench coat and cashmere scarves collections.
In November Burberry posted a 6% increase in profits in the first half, compared with the same period in September.
It also saw a sales increase of 14% year-on-year, accounting for adjusted items.