Newly opened Boxpark is described as the world's first pop-up mall. Will its focus on theatre and smaller brands be a recipe for success?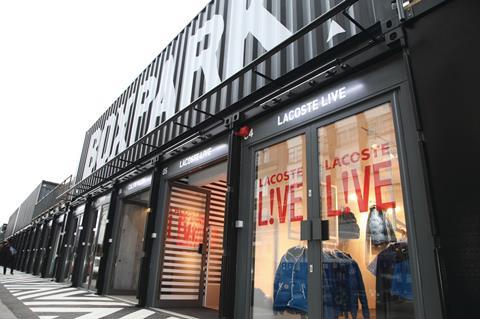 Why are we talking about this now?
The pop-up mall – comprising 60 shipping containers turned into shops – launched last Saturday in London's trendy Shoreditch, on a site owned by property developers Hammerson and Ballymore.
What makes it different?
Founder Roger Wade, who is also chief executive of consultancy Brand Incorporated, claims Boxpark is the first pop-up mall in the world.
Because the brands are housed in shipping containers, they can be easily transported to other locations. Boxpark Shoreditch also benefits from new transport links to the east London overground line and is just a short distance away from Brick Lane and Spitalfields Market.
Wade, who founded brand Boxfresh, says he wants to bring back retail entertainment and theatre to the high street. The selling spaces are small at 40 sq ft, but Wade says the mall offers more than just a place for retailers to sell goods – he says the containers act as marketing tools to help build brands, particularly for smaller, lesser known companies.
Carphone Warehouse founder Charles Dunstone is an investor and non-executive chairman of Boxpark.
How does it work?
Brands are all on lets, ranging from 12 months to a maximum five-year lease. The low cost and flexible nature of the leases are designed to attract small designers and fashion brands.
Which retailers are on board?
Boxpark has deliberately shunned big high street retailers, preferring to focus on smaller fashion and food and drink brands. However, global giants Puma and Lacoste both have shops, as well as Nike, which opens next year.
The mall features new formats from good cause Amnesty and sunglasses brand Oakley. It also houses food brands including Pieminister and Crussh.
Will it be replicated elsewhere?
Boxpark property agent Briant Champion Long is scouting for more locations in London, and Wade expects to open a new London scheme double the size of Boxpark Shoreditch before next Christmas.
He also aims to open the format in Manchester and Birmingham by the end of 2013. Last month Boxpark signed an agreement with property firm Corio to be its franchise partner as it eyes growth overseas.
Amsterdam is likely to be the first mall to open outside the UK.