Boohoo seems to be going from strength to strength as the pure-play posts its interim results on Tuesday.
To judge by some recent updates, fashion retailers are in a fix
Some of the industry's best known names, such as Marks & Spencer and Next, are under pressure.
But one fashion specialist seems to be going from strength to strength – etailer Boohoo.com, which posts interim results on Tuesday.
Now capitalised at more than £1bn, although still on AIM, 10-year-old Boohoo has a higher valuation than some more established names such as Debenhams.
That's partly a result of Boohoo being in the fast-growing online market. But there's far more to its success than being a pure-play.
Boohoo's rising appeal is far more testament to entrepreneurial blood, sweat, tears and imagination – just like so many of retail's older great names – than to being in the right place at the right time.
After listing in 2014, Boohoo went on to disappoint with a profit warning in January last year.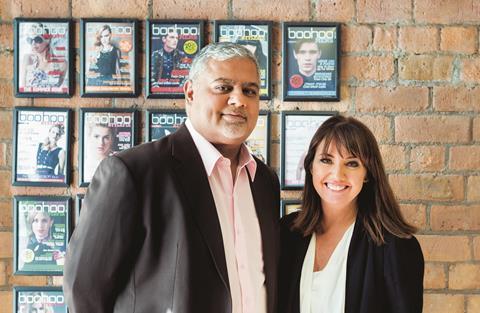 Founder and joint chief executive Mahmud Kamani would readily admit that he took his eye of the ball as he devoted time to the IPO and some of the duties that follow from a public listing.
But after hitting trouble he threw himself back into what really makes the difference – the ability to consummately cater for customers and generate profitable growth.
This week the etailer is expected by broker Peel Hunt to deliver almost double pre-tax profits to £12.1m after strong trading.
So what is Boohoo doing right?
The retailer's strategy is built on four foundations, or the 'four Rs':
Recruitment of new customers through effective marketing;
Extending reach into new markets, both internationally and new product categories;
Retention of shoppers through increased satisfaction with product quality and fulfilment options;
'Keeping it real' – never losing sight of discipline on things like costs.
Every day Boohoo launches up to 100 new styles on its site. Last week it unveiled BoohooKids, following its similar drive into market niches such as petite, tall and menswear.
In tough fashion retail conditions, not helped by the weather, other apparel retailers might learn from Boohoo.
Not just by adopting, as far as possible, aspects of a model that allows rapid reaction to opportunity and challenge, but by adopting the ambition which has allowed Boohoo's growth so far.