Bonmarché will sharpen price points and return to its roots as a womenswear retailer aimed at the over-50s under the ownership of private equity firm Sun European, which bought it out of administration six weeks ago.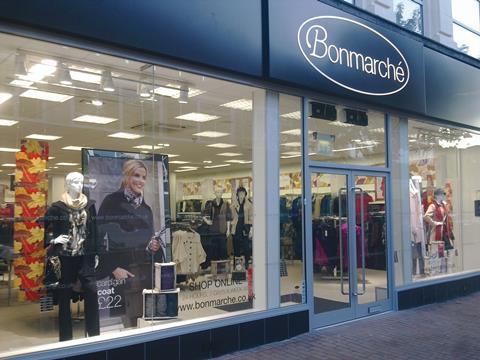 In her first interview since becoming managing director, Beth Butterwick said: "At Bonmarché for the past few years, the steer has been to take the collection younger and it hasn't worked."
Butterwick, who joined the retailer last October as brand director, said there was a gap in the clothing market serving women over 50. Retailers traditionally targeting that age group, such as Bhs, had decided to focus on younger customers, and others such as Ethel Austin had scaled back their operations, leaving the market underserved.
"The customer had become frustrated because they couldn't find clothing that was stylish but also easycare and easywear," said Butterwick. Since the withdrawal of some retailers from the 50-plus market, Bonmarché has gained new customers, she added. "We have a huge following for the brand."
Bonmarché is now focusing on practical clothing for value-conscious older women up to a size 24.
Butterwick said that "broadly speaking" the business structure remains unchanged since being bought by Sun European, although responsibilities previously centralised by former owner Peacocks, such as logistics, human resources and property, have been absorbed by some senior Bonmarché managers.
A Sun European spokesman declined to comment on whether any redundancies had been made and would not say what level of capital investment it would make.
The private equity group – which has stakes in other retailers aimed at the older market, including Irisa, formerly Alexon, and Jacques Vert – bought Bonmarché in a pre-pack administration deal on January 23, days after Peacocks collapsed into administration. Sun European bought 390 of the 393 Bonmarché stores and has confirmed that at least 255 will stay open, saving about 2,600 jobs.
Butterwick said the store portfolio was still being finalised but new stores might open where they made "good, financial sense. It must have the right position in the town or on the high street".
Closed stores had expensive leases and were in poor locations.