Bonmarché's profits and like-for-likes have fallen, but new boss Helen Connolly has insisted that the "direction of travel" is right.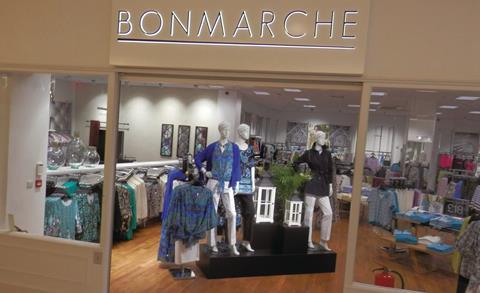 Pre-tax profit plunged 39.4% from £9.6m to £5.8m in the 53 weeks to April 1, 2017.
Like-for-likes fell 4.3%, although online sales crept up 2.2%. Overall revenue was slightly up, climbing from £188m to £190.1m.
Despite the poor numbers, Connolly, who joined the embattled retailer in August from Asda, said that the "direction of travel" was right.
She said: "I am confident that with our current focus on modernising and improving the offering for our customers, we remain well placed to serve the 50-plus women's value clothing market.
"A combination of internal and external factors over the past year prevented us from improving at the rate we had aimed for. However, we believe that the business is now well positioned, with a compelling proposition and robust plan.
"As outlined previously, it is clear that the direction of travel is broadly right, albeit the effectiveness of execution needs to improve."
Bonmarché now aims to develop and modernise its product driven by a single, clear customer profile, modernise its store experience and improve its online performance.
Chairman John Coleman insisted that the business was "significantly stronger" than it was at this point last year.
He added: "As a retailer serving the 50-plus women's value clothing market, I believe that the rationale for Bonmarché's strategic positioning remains compelling.
"Despite the difficulties in the apparel market, the size of the demographic group on which we focus is still forecast to increase in the coming years.
"In addition, this sector continues to be relatively poorly served, which presents us with a great opportunity."