Department store group Bhs has launched a raunchy new advertising campaign aimed at working mothers.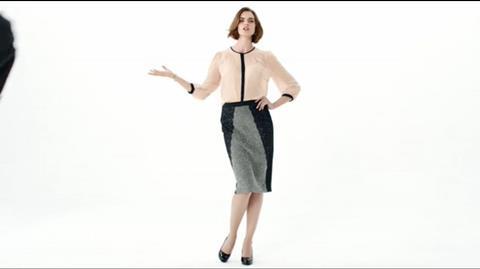 The TV advert launched last night and will run alongside a press and digital campaign until October 7, the Daily Mail reported.
The advert for its autumn range, featuring Peggy Lee's 'I'm a woman', shows a model seductively getting dressed for work. It uses the strapline 'Get Dressed Up for Autumn'.
BHS managing director Richard Price said: "We recognise that it is the woman that is often the linchpin that keeps the family together.
"We want to reach out to her and show that we can make her life easier while encouraging her to treat herself from time to time."
Price said that the Arcadia-owned department store chain had "changed" over the last year and the retailer was now "ready to shout about" its offer.
Bhs reported in May that losses widened by 53% to £116m in the year to August 25 as it was hit by costs incurred on the leases of loss-making stores.
The 179-store retailer is undergoing a store refit programme to modernise its shops. Around 25% of its stores have been revamped.
Bhs is also expanding its 90-store international estate.