Beaverbrooks has reported a return to the black, thanks to an upturn in demand for luxury watches and a continued revamp of its store estate.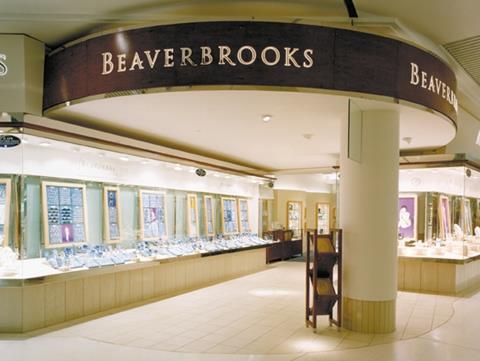 Full-year pre-tax profits of £12.5m, after prior year loss
Sales up 13.2% to £113m
Boss says consumers have "loosened their purse strings"
Pre-tax profits reached £12.5m in the 12 months to end of February, up from the £1m loss it experienced the year before, when the business made charitable donations of £1.3m.
The family-owned firm said full-year sales increased 13.2% to £113m, up from £99.8m the previous year.
On recent trading, Beaverbrooks chairman Mark Adlestone said like-for-like sales increased 5% over the past three months.
Adlestone said there was general optimism in the business as consumers were spending more on jewellery.
"In 2008 when the financial crisis hit, people stopped spending on jewellery," he said. "We had a tough four years – we were still in profit but saw a drop in profits. Now [consumer confidence] has come roaring back. Those people who were not spending over four years ago have loosened their purse strings."
Chief executive Anna Blackburn said sales of luxury watches were performing well as were branded goods. "The British population loves a good [brand] name and are happy to spend more money [on these goods]."
Despite the booming mobile market in recent years, Adlestone said there was still strong demand for watches, with luxury watch sales enjoying double digital growth year on year.
"People buy a watch as a fashion statement, they're not buying a watch to tell the time," he said.
Blackburn also put the chain's strong performance down to investing in revamping its stores in locations such as the Trafford Centre and Basingstoke, which it is currently doubling in size.
The retailer, which operates from 67 stores across the UK, plans to increase its store portfolio by around two stores every year.