Austin Reed has opened its new flagship store on Regent Street, which chief executive Nick Hollingworth described as a "stake in the ground" representative of the future of the fashion retailer.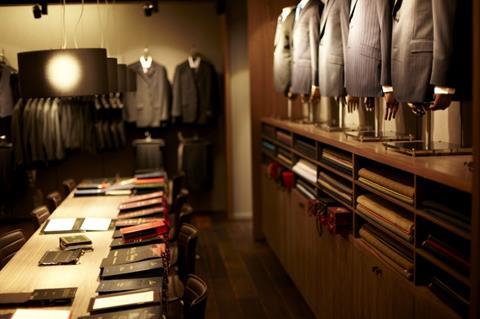 The shop at 100 Regent Street opened on Monday opposite Austin Reed's former landmark premises, which – as originally broken on Retail-week.com – fashion retailer Supergroup is turning into its flagship. The new store mixes heritage with a modern twist.
Innovations include bigger fitting rooms with buzzers so that customers can call for assistance and TV screens showcasing collections.
Hollingworth said: "We've been able to make it a real brand flagship. It's much more modern looking and designed in a way to do better customer service." At just under 20,000 sq ft the shop is smaller than the 55,000 sq ft old store and the product is mainly own-brand.
Hollingworth said: "I always said the store I inherited when I became chief executive in 2004 was too big. We couldn't fill the space with just our brand, so we had to fill it with a number of complementary brands."
The official store launch will take place in mid-November when Austin Reed's adjacent Viyella and CC womenswear shop is ready. Although the two shops are separate, customers will be able to move between them.
Hollingworth said Austin Reed's approach to new store openings had changed with the popularity of online shopping. Austin Reed's web sales doubled year on year last year and further rapid growth is expected. Click-and-collect has proved popular. "We're not as space-aggressive as we were a couple of years ago," he said.
Austin Reed's accounts, just filed at Companies House, showed a pre-tax loss of £2m in the year to end-January. The figure was affected by a £3m charge for onerous lease provisions on six stores.
However, EBITDA increased 15% on the previous year to £5.8m. Hollingworth said this is a better measure of performance.